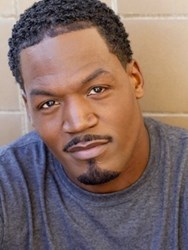 Think Eternally.
Atlanta, GA (PRWEB) August 08, 2013
For the past 31 years, non-profit Christian ministry Actors, Models and Talent for Christ (AMTC) has been scouting the country, searching for actors, models, singers, dancers and comedians who are called to become positive role models.
Each audition is hosted by a scout who is both trained in spotting emerging talent and equipped to inspire performers to a higher calling in the world of entertainment. AMTC's scouts are industry professionals who believe in mentoring the next generation of upcoming artists. After this initial scouting event, select talent will be invited to participate in more intensive programs and training.
Some of the scouts include Derek Morgan, Donna Groff and Jenn Gotzon:
Derek Morgan was heralded for his charisma in his role as Thomas Gibson in FOR THE PEOPLE. His lead performance in BLACK OLIVE in L.A. led to his NAACP Theatre Award nomination for Best Supporting Actor. He's been a guest star or series regular in THIEF, LAW AND ORDER SVU and JUDGING AMY. Derek says, "My most important role is as a man of God, bringing the light of Jesus Christ into the entertainment industry."
Donna Groff-Wheeler is the Owner/Director of the Donna Groff Agency. The recipient of many honors and awards, Donna uses her knowledge of the modeling and talent industries to successfully guide and place her talent nationally and internationally.
Award winning actress Jenn Gotzon had her career break playing President Nixon's daughter Tricia (cameo role) in Ron Howard's Oscar-nominated FROST/NIXON which launched her as a rising star and top Christian actress. Jenn has starred in ten Christian worldview movies including: just released family dramedy GOD'S COUNTRY (in stores and blockbuster nationwide), DOONBY, true-story ALONE YET NOT ALONE (both coming to theaters this fall) and I AM GABRIEL. Early 2013, Jenn became the spokesperson for New Evangelization Television (NET TV).
AMTC has been the starting point for hundreds of successful artists and grads like Mathai - The Voice Season 2, Taylor Beckham - The Voice Season 4, Two America's Next Top Models (CariDee and Whitney Thompson), Charles Michael Davis - commercial model for Nike and actor in Switched At Birth and Another Stateside, Stephen "tWitch" Boss - Step It Up Revolution, Ben Davies - COURAGEOUS and many more. AMTC teaches talented people what they need to know and connects them with an unprecedented array of talent agents, managers and casting directors as the "go-to" source who can create larger opportunities, as confirmed by corporate representatives.
Founded in 1982, by supermodel Millie Lewis and her daughter Carey Lewis, AMTC is a mission and a movement that provides aspiring performers with professional direction, industry introductions and spiritual preparation so they can shine for Christ in the entertainment industry.
Bad is bold in the entertainment industry, so good must be BOLDER. It's time for God's stars to stand up on the stages of film, fashion, music and theater.
Participants can register at http://www.AMTCworld.com/auditions.