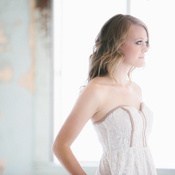 I want to reach people with music that I have written and hopefully uplift and help them.
Atlanta, GA (PRWEB) August 15, 2013
This 21 year-old singer-songwriter participated in the Actors, Models and Talent for Christ (AMTC) Winter 2012 SHINE event and during the last year, collaborated with her brother and producer to write all 10 original songs. Producer, Dave Lubben, also produces the band Kutless.
Candice will also be helping FREEDOM, an international organization that rescues victims of human trafficking at a Benefit for Rescue concert August 18th at 4:00pm at the HUB Seattle, 220 2nd Ave South, Seattle, WA. She will sing a specific song called REMEMBER from her new CD, which was written about a friend of hers named Nhu, who was rescued from sexual trafficking in Cambodia.
Candice's unique sound, voice and style have been impacted by Kelly Clarkson, Taylor Swift and Carrie Underwood. "The pop/rock creations are driven by Candice's keen sense of songwriting and ear for strong melodies and moving stories," says Matthew Forss, Inside World Music.
"AMTC is such an amazing tool to help any kind of performer looking to get into the world of entertainment. AMTC's vision to send out people of character to be a positive influence in the entertainment industry inspired me. They helped me become a better actress and overall performer. I am grateful to AMTC for teaching me so much and pushing me forward toward my goals and dreams!"
Actors, Models and Talent for Christ's Executive Director, Adam She says, "Bad is bold, so good must be bolder. It's time for God's stars to stand up on the stages of film, fashion, music and theater, and in sports—to present positive role models that people can follow."
Russell agrees and admits the music industry can be a dark place which is why she feels so strongly about shining a positive light. Doing that means being transparent about her past. She wants her listeners to know that there are other singers besides the ones who make the news for drugs and alcoholism.
For more information on Candice Russell, please visit: http://www.candicerussell.com or, for information on AMTC, auditions and other success stories, please visit: http://www.AMTCaudition.com.