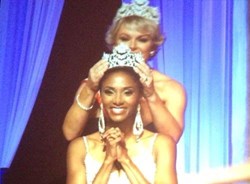 There are two things that I know, beyond a shadow of a doubt...that I will be put in a position to minister to teenage girls and young women all over the world.
Atlanta, GA (PRWEB) August 31, 2013
For the past 31 years, non-profit Christian ministry Actors, Models and Talent for Christ (AMTC) has been scouting the country, searching for actors, models, singers, dancers and comedians who are called to become positive role models.
This special Dallas event will be hosted by Bob Willey, AMTC Scout.
Bob Willey is a veteran stage actor with over 20 years of experience starring in dozens of productions. He's also worked in national film, fashion and voiceovers. But most importantly, Bob Willey is a man of God. This Navy veteran is a church deacon, husband, father and grandfather who feels he's called to serve God, specifically in His movement in the mission field of media. Willey says, "It's an amazing thing to witness the changes in the entertainment industry. I've been around long enough to know how unusual it is to see Christian athletes and actors speak so boldly about their faith. God is up to something big. It's a youth-led movement, but I am evidence that God is calling all ages to stand up for Him. AMTC's job (and my job within it) is to find and shepherd His new stars." Bob's favorite Scripture is Proverbs 3:5-6: "Trust in the Lord with all your heart, and lean not on your own understanding; In all your ways acknowledge Him, and He shall direct your paths."
After this initial scouting event, select talent will be invited to participate in more intensive programs and training.
Actors, Models and Talent for Christ (AMTC) has been the starting point for hundreds of successful artists and grads like Austen Williams, Mrs.America, Tim Urban, singer-songwriter with latest YouTube hit Tears for Hallelujah, Maria Bradley, international fashion model, listed as one of the top 10 newcomers from this season now signed with DNA in NY and VIVA in Paris, Caitlin Kinney, choreographer for dance film Platinum and stunt double for Bette Midler in Parental Guidance (2013), Josh Murray, actor, The Man in the Cave (2013), National Geographic Channel's production of Killing Lincoln and most recently cast in the film For the Love of Fish, Charles Michael Davis commercial model for NIKE, actor in Switched at Birth and soon to be released motion picture Another Stateside, Stephen "tWitch" Boss from Step It Up Revolution and SYTYCD judge.
Founded in 1982, by supermodel Millie Lewis and her daughter Carey Lewis, Actors, Models and Talent for Christ is a mission and a movement that provides aspiring performers with professional direction, industry introductions and spiritual preparation so they can shine for Christ in the entertainment industry.
Auditions will be held at AMTC Dallas, 440 Parker Square, Flower Mound, TX 75028, phone: 800.STAR.420.
To register for the 2 p.m. Dallas audition please visit: http://www.AMTCaudition.com/ and for more information on AMTC please visit http://www.AMTCworld.com.