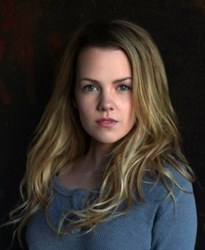 ...my job as an actor is to not book every single job but to audition well every single time.
Atlanta, GA (PRWEB) September 17, 2013
Actors, Models and Talent for Christ's vision is to see the Great Commission of Jesus Christ fulfilled in film, fashion, music and theater. Professionals and amateurs, ages 4 and up are welcomed to attend these free auditions with Carey Lewis and the AMTC team next week.
Actors, Models and Talent for Christ (AMTC) has had hundreds of artists go through their program and become very successful like Brandon Chase -- watch THE VOICE Season 5 premiering Sept.23; Mary-Charles Jones, TV movie Dear Dumb Diary, Identity Thief, Ben and Kate and Grey's Anatomy; Maria Bradley, international fashion model, listed as one of the top 10 newcomers from this season now signed with DNA in NY and VIVA in Paris; Josh Murray, actor, The Man in the Cave (2013), National Geographic Channel's production of Killing Lincoln and most recently cast in the film For the Love of Fish and many more.
Actors, Models and Talent for Christ (AMTC) is a non-profit Christian ministry that has been scouting the country, searching for actors, models, singers, dancers and comedians who are called to become positive role models in the entertainment industry.
AMTC is a mission and a movement that provides aspiring performers with professional direction, industry introductions and spiritual preparation so they can shine for Christ in the entertainment industry. Adam She, AMTC's President says, "Bad is bold in the entertainment industry, so good must be bolder. It's time for God's stars to stand up on the stages of film, fashion, music and theater."
Carey Lewis, Chief Serving Officer for AMTC will be hosting these Indiana auditions. She says, "In our first 24 years, AMTC became a power player, launching stars in film, fashion, music and theater, but something was missing." She discovered the 'It' was God. Lewis had a 'come-to-Jesus' meeting in 2006. She felt called to bring AMTC along. "People thought I was crazy, that AMTC could not exist as a boldly Christian company, but they were wrong," laughs Lewis. "When God appoints a person or a company to a mission, He will see it done and nothing on earth can stop it."
Carey is thankful that "God is preparing an army of performers." She says, "AMTC's job is to find them and guide them up the mountains of arts and entertainment."
AMTC teaches talented people what they need to know and connects them with a lot talent agents, managers and casting directors as the "go-to" source who can create larger opportunities.
Saturday auditions: Hilton Indianapolis North, 8181 North Shadeland Avenue , Indianapolis, IN 46250, phone: 317.849.6668.
Monday auditions: Grand Wayne Convention Center, 120 W. Jefferson Blvd., Fort Wayne, IN 46802, phone: 260.426.4100. Auditions are being held in Harrison AB.
For more information on AMTC and to register for either of these events, please visit: http://www.AMTCaudition.com.