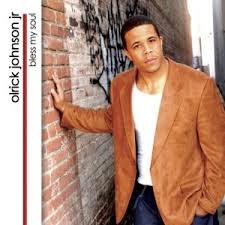 It's about what sustains you when the crowd stops cheering.
Atlanta, GA (PRWEB) September 27, 2013
Olrick Johnson, Jr., former NFL linebacker with the New England Patriots, Minnesota Vikings and NY Jets, is a multi-talented singer/songwriter/pianist from Miami, Florida. He has worked, written and produced for Tweet, Mario Winans, and Tony Terry. His first album, "Bless My Soul," has sold in stores throughout Florida, Georgia and Philadelphia. Additionally, the hit single, "Your Love Has Always Carried Me," was in heavy rotation on Hot 105 FM and 99 Jamz (Cox Radio) in Miami, and he is currently working on his second CD.
He went to AMTC to sing and act and was surprised at how well he did in modeling! He won Overall Finalist for Male Mature Models. He was also the winner in the Adult Singer category as well as the finalist in the Male Adult Actor category.
About the song, Locker Room, he says, "it's reality for husbands or athletes. It can happen to you in the locker room, at the job, wherever you are. That's the flesh. You find yourself in a compromising situation." He went on to say that it's important to stay true.
Olrick's talents have been noticed in theatre, as he has starred in a variety of plays and musicals. During his latest performance, he starred in the hit musical dramedy, "How Did We Get Here." Olrick helped produce the score for the musical, and songs from his album, "Bless My Soul," were used as part of the show that entertained sold out audiences across South Florida.
Olrick is a talented motivational speaker, producer and actor, but he is still mostly known for his music. His commanding tenor voice has caught the attention of some of the industry's most prominent stars such as, BeBe Winans, Usher, Gerald Levert, Missy Elliot, Musiq, and Johnny Gill. He has been a background singer for artists such as Jon Secada, Gloria Estefan, and Betty Wright, whom he says is like his, "mother in the music industry"; and has opened for CeCe Winans, Shirley Ceaser, Yolanda Adams, Fabulous LSG Etc. His video performances include: cameos in Kirk Franklin's "Brighter Day", Vickie Winans' "Shook" & "Happy and You Know It."
Olrick has served as a guest television host on Champs Sports Television, the 2nd largest athletic retailer in the United States. He also served as a co-host for athletic retailer Foot Action, and was in attendance for the largest store opening in the history of athletic retail in Newark, NJ. The event drew over 20,000 people and received national attention from CNN. Olrick co-hosted the event with hip-hop legends MC Lyte and Naughty By Nature, and guests included Bow Wow, Jermaine Dupri, Jaheim, Sharissa, RL, DJ's Funk Master Flexx, Red Alert, and Chuck Chillout.
Olrick has had air-time on television's: CNN, BET, ESPN and WORD NETWORK and has been a guest on shows such as, Bobby Jones Gospel (BET), NFL Super Bowl Gospel Fest and has performed the National Anthem at the 15th Annual Champs Sports Bowl in front of a crowd of 3 million viewers and received two standing ovations. Olrick has also performed the National Anthem on various occasions for other NFL and NBA games.
He was featured in an issue of "Moves Magazine," which focuses on professional athletes who are creating a buzz and making positive moves in their lives, communities, and the careers. Olrick is definitely on the move! He has recently shared his talents by building a business that provides NFL based fitness training along with teaching the arts of music, and theater to the kids in his community via after-school programs. Currently, Olrick is serving as Music Director.
Olrick had 20 callbacks at the AMTC's last SHINE convention in July 2013. He is currently working with J Pervis Talent out of Atlanta. To find out more information about AMTC SHINE and an audition near you, please visit: http://www.AMTCaudition.com.