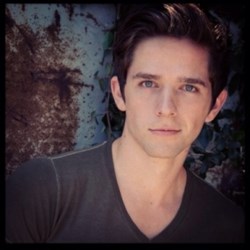 I know that I have been given the chance to have an impact on people's lives and I take that incredibly seriously. One of my biggest goals in life is to be a good influence on the people who are looking up to me.
Atlanta, GA (PRWEB) September 24, 2013
A non-profit Christian ministry, Actors, Models and Talent for Christ (AMTC) has been scouting the country, searching for actors, models, singers, dancers and comedians who are called to become positive role models in the entertainment industry.
Adam She, AMTC's President says, "Bad is bold in the entertainment industry, so good must be bolder. It's time for God's stars to stand up on the stages of film, fashion, music and theater."
Look up the actors below at Actors, Models and Talent for Christ's main website. You'll see performers with strength and determination to be good examples in the entertainment industry: Austen Williams, Mrs. America; Julian Silva, 10 year old Les Mis star; Tim Urban, singer-songwriter; Maria Bradley, international fashion model; Caitlin Kinney, stunt double and choreographer; Josh Murray, actor; Stephen "tWitch" Boss, SYTYCD judge; TC Stallings, actor and many more.
Founded in 1982, by supermodel Millie Lewis and her daughter Carey Lewis, AMTC is a mission and a movement that provides aspiring performers with professional direction, industry introductions and spiritual preparation so they can shine for Christ in the entertainment industry.
Along with the AMTC team, Bob Willey, AMTC Scout will be hosting this Colorado Springs event.
Bob is a veteran stage actor with over 20 years of experience starring in dozens of productions. He's also worked in national film, fashion and voiceovers. But most importantly, Bob Willey is a man of God. This Navy veteran is a church deacon, husband, father and grandfather who feels called to serve God, specifically in His movement in the mission field of media. Willey says, "It's an amazing thing to witness the changes in the entertainment industry. I've been around long enough to know how unusual it is to see Christian athletes and actors speak so boldly about their faith. God is up to something big. It's a youth-led movement, but I am evidence that God is calling all ages to stand up for Him. AMTC's job (and my job within it) is to find and shepherd His new stars." Bob's favorite Scripture is Proverbs 3:5-6: "Trust in the Lord with all your heart, and lean not on your own understanding; In all your ways acknowledge Him, and He shall direct your paths."
AMTC teaches talented people what they need to know and connects them with an array of talent agents, managers and casting directors as the "go-to" source who can create larger opportunities.
Actors, Models and Talent for Christ auditions are being held at the Doubletree Hotel Colorado Springs, 1175 East Cheyenne Mountain Blvd., Colorado Springs, CO 80906, phone: 719.576.8900.
If you need more information about AMTC or would ilke to register for this event, please visit: http://www.AMTCaudition.com.