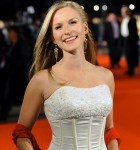 I want to impact and inspire audiences through the art of storytelling on screen.
Atlanta, GA (PRWEB) September 26, 2013
Some of these cities will be the last ones this year that AMTC hosts before their Winter SHINE convention in Orlando, FL Dec. 31-Jan7th, 2014. On their website it says if you cannot come to an open audition you may submit an e-audition, which consists of sending in 2 snapshots for models, actors, singers or dancers. The latter three need to include a one-minute video performance and singers must submit a live, unaccompanied vocal audition to be considered by the scout.
Each audition is hosted by a scout who is both trained in spotting emerging talent and equipped to inspire performers to a higher calling in the world of entertainment. AMTC's scouts are industry professionals who believe in mentoring the next generation of upcoming artists. After this initial scouting event, select talent will be invited to participate in more intensive programs and training. Some of the scouts include Derek Morgan and Jenn Gotzon:
Derek Morgan was heralded for his charisma in his role as Thomas Gibson in FOR THE PEOPLE. His lead performance in BLACK OLIVE in L.A. led to his NAACP Theatre Award nomination for Best Supporting Actor. He's been a guest star or series regular in THIEF, LAW AND ORDER SVU and JUDGING AMY. Derek says, "My most important role is as a man of God, bringing the light of Jesus Christ into the entertainment industry."
Award winning actress Jenn Gotzon had her career break playing President Nixon's daughter Tricia (cameo role) in Ron Howard's Oscar-nominated FROST/NIXON which launched her as a rising star and top Christian actress. Jenn has starred in ten Christian worldview movies including: family dramedy GOD'S COUNTRY, DOONBY, true-story ALONE YET NOT ALONE and I AM GABRIEL. Early 2013, Jenn became the spokesperson for New Evangelization Television (NET TV). And she is currently working on "The Good Book," which is the first Evangelistic silent feature film since sound was added to pictures.
Hundreds of successful artists began at AMTC. The Voice had several grace it's stage: Mathai - Season 2, Taylor Beckham - Season 4, last week's auditioner, Matthew Brea and AMTC hopes to see Brandon Chase in Season 5! Other artists include: Charles Michael Davis, Diana DeGarmo, Sonia Dara,Chryssie Whitehead and many more.
For the past 31 years, non-profit Christian ministry Actors, Models and Talent for Christ (AMTC) has been scouting the country, searching for actors, models, singers, dancers and comedians who are called to become positive role models.
AMTC teaches talented people what they need to know and connects them with an unprecedented array of talent agents, managers and casting directors as the "go-to" source who can create larger opportunities, as confirmed by corporate representatives.
Founded in 1982, by supermodel Millie Lewis and her daughter Carey Lewis, AMTC is a mission and a movement that provides aspiring performers with professional direction, industry introductions and spiritual preparation so they can shine for Christ in the entertainment industry.
For more information or to register for these events, please visit, http://www.AMTCaudition.com