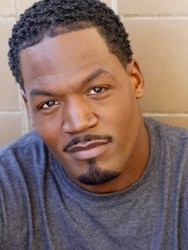 A lot of people would come to Jesus Christ if we didn't talk so much, but loved so much.
Atlanta, GA (PRWEB) October 01, 2013
Stallings auditioned for and went through Actors, Models and Talent for Christ (AMTC) in 2010 and showcased his talents in front of over 85 talent scouts and agents at the bi-annual SHINE conference.
He starred in Courageous just a year after AMTC — also a film impacting the choices teens can make. He is able to draw from his own life experiences for these roles. He came from a "broken family" where he was "dealing with a rough neighborhood [and] dealing with gangs around." About his character in Courageous, Stallings said, "The kids will see this and see what they don't want to be and if TJ can be responsible for that, it'll far outlive me—long after I'm gone and change kids all across the world."
One Heart comes after other successful films like, Courageous, Jackson's Run, Rumors of Wars (all faith-based films).
Stallings is also a contract fitness model for Russell Athletic but has expanded to doing commercials. His latest is the new HeadsUp NFL commercial. His football background (running back for the University of Louisville Cardinals, Arena Football League and Canadian Football League) makes him the perfect actor for sports commercials.
Very strong in his faith, Stalling uses his platform to preach the gospel around the world. Stallings has been licensed in Gospel Ministry since 2003, and currently serves as the College Pastor for Crossroads Christian Church in Corona, California.
For more information on Actors, Models and Talent for Christ or to find an audition near you, please visit http://www.AMTCaudition.com.