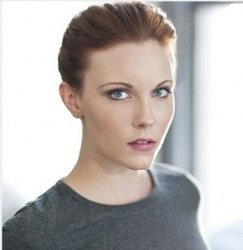 Atlanta, GA (PRWEB) October 14, 2013
The Sanders family: Kelsey, along with her two younger brothers (Kyle and Kendall) and sister, Kayla, showcased in not one, but two AMTC conferences in Summer 2005 and Winter 2006. They've been in acting and modeling roles in both TV and film since. They show us that families can succeed together. Even mom, Denise, was brought into the acting world, co-starring with Kelsey in a national Secret commercial. The family is represented by Acme Talent in L.A. Her brother, Kendall, is known for The Odd Life of Timothy Green.
Kelsey's two 2014 post-production projects include: A Matter of Time where Kelsey plays Miranda Joelsey alongside another ATMC grad, Ben Davies and the film, The Ten: Take co-starring with John Ratzenberger (Wall-E, Toy Story and Cheers). Kelsey's 2013 soon-to-be-released films are: Persecuted, Rumors of Wars and Online.
Kelsey has starred in the TV series: Wizards of Waverly Place, Hollywood is Like High School With Money and most recently, ABC's new TV series, Nashville, airing Wednesday at 10/9c.
AMTC, a 501c3 non-profit ministry dedicated to making good bolder in film, fashion, music and theater, is currently holding auditions in major cities across the country for the next official SHINE talent showcase being held Dec 31, 2013 - Jan 05, 2014 at the Gaylord Palms, in Orlando.
For more information on AMTC or to register for an audition, please visit: http://www.AMTCaudition.com.