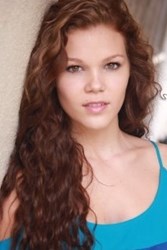 I'm a star and YOU are a star, too.
Atlanta, GA (PRWEB) October 24, 2013
Prisoners is currently playing in nationwide theatres. Oscar-nominated director Denis Villeneuve, and Oscar nominees Hugh Jackman and Jake Gyllenhaal star in this crime/drama/thriller which has received great reviews.
Switching Lanes has a solid line up behind the scenes: Director Thomas Mikal Ford is known for Harlem Nights (an Eddie Murphy movie) and sports/drama Across the Tracks and cinematographer Alfeo Dixon, known for The Watch, Parental Guidance and Identity Thief.
Identity Thief boasts of AMTC grad, Mary Charles Jones and her sister Maggie, playing sisters in the film. Mary Charles (Footloose, Dear Dumb Diary And Hannah Montana TV series) participated in AMTC in 2006 and has been very busy since.
Victoria came to AMTC in 2004 at the age of 8, she has done TV commercials for Chick-fil-A, Goody Clothing Store and many more; print advertisement for Goodies Hair Products, Macy's, The Company Store, The Company Kids and many more.
Victoria Staley was born in Cartersville, GA and been acting and modeling professionally since she was 8 years old. When she is not auditioning, acting, or modeling, Victoria enjoys running, horseback riding and volunteering at a horse rescue in North Georgia—SavetheHorses.org.
Currently, Victoria is represented by J. Pervis Talent Agency in Atlanta. When Victoria signs an autograph she includes two stars after her name. She says, "I'm a star and YOU are a star, too."
For more information about Victoria Staley or AMTC, please visit http://www.AMTCworld.com.