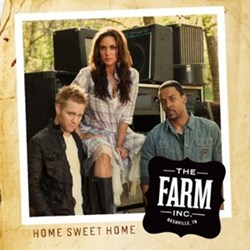 Success without significance is kind of futile to me.
Atlanta, GA (PRWEB) November 11, 2013
Nashville: Friday, November 22, The Factory at Franklin, 230 Franklin Road , Franklin, TN 37064, Phone: 615.790.5001, 7pm audition.
Atlanta: Monday, December 9, AMTC Atlanta, 2000 Powers Ferry Rd., SE, Suite 1-1A , Marietta, GA 30067, Phone: 800.STAR.420, 3pm and 7pm audition times.
Carey is the Chief Serving Officer for AMTC. She says, 'In our first 24 years, AMTC became a power player, launching stars in film, fashion, music and theater, but something was missing.' She discovered the 'It' was God.
Actors, Models and Talent for Christ (AMTC) has been the starting point for hundreds of successful artists and local stars, like: Brandon Chase, THE VOICE; Andrew Scholtz with Restless Road on the X-FACTOR; Mary-Charles Jones, FOOTLOOSE; Josh Murray, TAXI BROOKLYN and KILLING LINCOLN; and many more artists.
For the past 30 years, non-profit Christian ministry AMTC has been scouting the country, searching for actors, models, singers, dancers and comedians who are called to become positive role models in the entertainment industry. AMTC teaches talented people what they need to know and connects them with an unprecedented array of talent agents, managers and casting directors as the "go-to" source who can create larger opportunities.
For more information about AMTC or to register for any of these upcoming auditions, please visit: http://www.AMTCaudition.com.