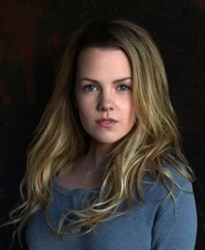 My job as an actor is to not book every single job but to audition well every single time.
Atlanta, GA (PRWEB) December 27, 2013
During the year, AMTC screens talented people in several cities across the United States who audition for its program; then, at SHINE, the performers' talents are showcased. Since success in the entertainment industry is about 'what you know' and 'who you know,' AMTC offers both at SHINE by connecting performers with agents and managers who can then create larger opportunities for the performers.
Over 40 seminars by 60 VIP industry professionals are offered at the six-day conference.
Abbie Cobb is one of them. Abbie is a Hollywood actress (Grey's Anatomy, Suburgatory) who has been in the entertainment world for several years and has written a book to help those who are just stepping into the entertainment waters of L.A. She has been very busy the last few years and says, "I still am recurring on a show called Suburgatory for ABC as "Kimantha"... and just filmed a movie for Sony pictures called Mom's Night Out, starring alongside Patricia Heaton and Sean Astin. It's from the people behind Fireproof, Courageous, and October Baby and due for release in theaters this coming May. I also shot a guest starring role for a new series called INTELLIGENCE starring LOST's Josh Holloway…[it] will air on CBS starting this Spring!"
Abbie will be hosting two seminars at the AMTC Conference called, "Marketing for the Entertainer (Creating Your Brand)" and "Hollywood 101: The Business of Entertainment." She participated as a performer at AMTC in 2005 and 2006 and then moved to LA in 2007. She has graced the halls at SHINE several times with her seminars.
The guest star list for this SHINE is long and impressive: Julian Silva (National Tour Les Miserables), Austen Williams (Mrs. Texas, Mrs. America), Damien Horne (The Farm - Country Rock Trio), Navia Robinson (Being Mary Jane), Jenn Gotzon ( AMTC Presenter, Mentor, Scout and Coach, Hollywood actress: God's Country, Alone Yet Not Alone, Doonby and more), James Toller (international fashion model), Nicole Smolen (8 Days, Marvin, Marvin, Happiness Runs), John Montes (AMTC L.A. Team leader, scout and vocal coach, part of the a cappella group TEN on NBC's Sing Off), Mark Daugherty (The Amazing Spider Man, Teacher of the Year and more), Brandon Chase (The Voice) and Brandin Jenkins aka Brandin J. (Reed Between the Lines, Meet the Browns and Welcome Home, Roscoe Jenkins).
Approximately 550 performers will be privileged to listen and learn from the stars wisdom and experience in Q&A panel and seminars.
AMTC has a list of 2014 auditions on its site: http://www.amtcworld.com/auditions, as well as information about the SHINE event.