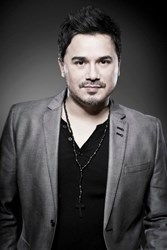 Music's always been a prominent part of my life.
Atlanta, GA (PRWEB) December 29, 2013
A few big-name agencies that will be gracing the halls and observing the talent showcases and hosting seminars are:
Big Billy Clark, ALLEGORY CREATIVE MANAGEMENT/You People Publishing, L.A., who says, "AMTC is definitely the best and most well put together event I have ever attended"; Josh Stephens, WILHELMINA CURVE, NY; Katrina Cook, KATZ KASTING, Dallas; Marco Giron, GILLA ROOS, Miami; Nelson Diaz, DMG Diaz Management Group, L.A., points out, "In the last two conventions, I have found these triple threat kids that I know will be future success stories" and Marissa Surmenkow, NEW YORK MODELS, NY.
This week is like no other for up and coming performers to showcase their talents. AMTC teaches talented people what they need to know and connects them with this tremendous array of talent agents, managers and casting directors as the "go-to" source who can create larger opportunities.
AMTC is a mission and a movement that provides aspiring performers with professional direction, industry introductions and spiritual preparation so they can shine for Christ in the entertainment industry. Its vision is to see the Great Commission of Jesus Christ fulfilled in film, fashion, music and theater.
Carey Lewis, Chief Serving Officer for AMTC says, 'God is preparing an army of performers and AMTC's job is to find them and guide them up the mountains of arts and entertainment.' AMTC scouts the country, searching for actors, models, singers, dancers and comedians who are called to become positive role models in the entertainment industry.
AMTC has been the starting point for hundreds of successful artists and grads like X-Factor's Restless Road Andrew Scholz, Mathai, Taylor Beckham and Brandon Chase on THE VOICE, Ashley Scott in the HOLIDAY ROAD TRIP and AMTC coach and team leader, John Montes, singing in the a cappella group TEN on NBC's THE SING OFF, Noree Victoria on the RICKEY SMILEY SHOW and LOCKED UP ABROAD and many, many more.
To read more about these artists or see the complete list of VIPs, visit http://www.AMTCworld.com and http://www.amtcworld.com/our-event/agents-vips.