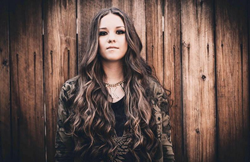 It is all in God's timing.
Atlanta, GA (PRWEB) March 28, 2014
Sixteen-year-old Keta Jo McCue says, "I have just written and recorded an amazing album with 10 original songs called GENERATION CALL."
Keta has an overcoming story– against a usually crippling stage of Lyme-disease. "When I was 10 years old I was bitten by a tick," she says, "and we removed [it] like we always do. But 2 weeks later I began having problems. There was a rapid decline in my health and I was misdiagnosed for 12 months. By then I had Stage 4 Chronic Lyme disease [then] I was in convalescent stage of the disease!"
Her recovery was miraculous. Keta says, "I went to Chicago and was treated with a natural joint formula...after taking these products for just 6 months, more and more symptoms kept dropping off."
After she recovered, Keta, wanted to pursue her love of singing and performing. She performed as much as she could on her own and hoped she could sing and reach for a larger audience.
Keta auditioned for Actors, Models and Talent for Christ (AMTC) and was selected to participate in their Bridge Training program and SHINE conference. Through her experience with AMTC, she received interest from several music industry scouts and soon after made her forthcoming album, GENERATION CALL.
For more information about AMTC or to sign up for an audition please visit http://www.AMTCaudition.org