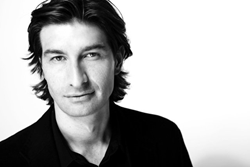 God is raising an army of actors, models, singers, dancers and entertainers.
Atlanta, GA (PRWEB) April 03, 2014
With the expansion of faith-based films in entertainment, a new kind of star is stepping forward--stars like Matthew McConaughey, Best Actor at the 2014 Academy Awards, who shocked the world when he thanked God first. Some people say today's film industry is changing into a kinder and gentler Hollywood.
Actors, Models and Talent for Christ is a non-profit ministry dedicated to making good bolder in film, fashion, music and theater. Through a unique faith-based educational program, AMTC teaches performers how to become positive role models in the entertainment industry, then introduces them to top media executives through its international talent conference called SHINE.
The Head Scout for the Spokane auditions is Jaco Booyens, a former professional football player, who is now a filmmaker and owner of After Eden Pictures. Jaco is a worldwide speaker on the role of Christians in arts and entertainment. He says, 'God is raising an army entertainers: performers anointed to become positive role models, to become stars for God."
Jaco will be joined by a professional AMTC team offering a free information session followed by personal auditions. The April 12 location will be at The Davenport Hotel, 10 South Post Street , Spokane, WA 99201, Phone: 509.455.8888 at 9am and 1pm. Actors, models, singers and dancers, ages 4 and up, along with anyone interested in furthering positive entertainment, are welcome to attend.
For more information or to register for one of these auditions, please visit AMTCaudition.org or call 678-783-0500.