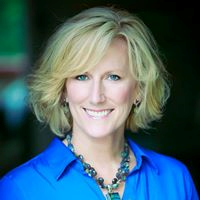 Life Transitions are our focus and working by referral the mission.
Indianapolis, IN (PRWEB) February 04, 2015
Amy Corey of CENTURY 21 Scheetz and the Scheetz Charitable Foundation are excited to once again host Bingo Bonanza (Special Bingo License 136458) with the Easter Seals Crossroads. It is an event held to fundraise money for children and adults with disabilities, special needs, or challenges.
This event, through the help of the Scheetz Charitable Foundation and the Easter Seals Crossroads has helped raise thousands of dollars over the years. The mission of the Scheetz Charitable Foundation is to help those in their community, and partnering up with the Easter Seals Crossroads enables them to reach children and adults in need.
All tickets are advance sale only, at $35 each. The purchase of a ticket covers the cost of seven bingo games, a buffet dinner, two beer/wine tickets, and soda. Additional game cards, including bonus game cards, will be available at the event itself. Prizes will be available to win throughout the night, and there will be two bonus bingo games played at the end of the night. To purchase tickets or learn more, please contact Amy Corey at 317-705-2537.
CENTURY 21 Sheetz is located at 4929 East 96th Indianapolis, IN. For information concerning your buying or selling needs, please visit thecoreyconnection.com or call 317-908-2599.
About Amy Corey, CENTURY 21 Scheetz
Amy Corey REALTOR® has been with CENTURY 21 Scheetz since 2008. She specializes in all areas of real estate from starter homes, to empty nesters looking to downsize, and everything in between. She operates by the motto: "Life Transitions are our focus and working by referral the mission. We serve our clients where we are needed, but specialize in the Fishers, Carmel and Northern Indianapolis markets."
About theNALA
The NALA is a full service marketing agency providing custom personalized service for small and medium businesses throughout the United States.
PR Contact
Tiffani Tendell
805-650-6121 x361