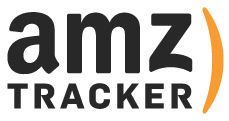 To help with keeping on top of your negative reviews we have added the ability to track them inside AMZ Tracker
San Francisco, CA (PRWEB) March 19, 2015
AMZ Tracker, an innovative and powerful software tool that helps people to increase their sales on Amazon, has just launched the new AMZ Tracker Seller Community. As a company spokesperson explained, the Amazon Seller Community was created as a way for people to discuss anything and everything related to selling products on Amazon. This includes questions about Amazon SEO, Amazon keyword rankings, the best and most effective practices for doing product listings, product sourcing, marketing automation, Fulfillment by Amazon, outsourcing repetitive tasks, photos, scaling the business, and much more.
"AMZ Tracker is the premier software solution that helps Amazon sellers increase sales," the company spokesperson said, adding that with the launch of the new online Amazon Seller Community, people will now have a convenient and reliable place to ask and answer questions as well as offer help and support to other Amazon sellers.
Although the new community was just recently launched, it is already getting a lot of attention from AMZ Tracker users. Some of the most popular posts so far pertain to catching up with other sellers who have a large number of positive reviews, how a standard operating procedure can make posting on Amazon even easier, and the importance of using a third party feedback system. Another post that has created quite a buzz with members allows new Amazon sellers to introduce themselves and tell the other AMZ Tracker users a bit about their business, their work-related goals, and any skills that can benefit the community.
The fact that AMZ Tracker now offers such a helpful Seller Community probably does not come as a surprise to the many people who use the software. The founders of the software have strived from the very beginning to provide a lot of helpful information and advice on how to use the powerful tool. For example, one article discusses how to get started with the AMZ Tracker tool, and another explains how Amazon sellers can use the Negative Review Tracker.
"To help with keeping on top of your negative reviews we have added the ability to track them inside AMZ Tracker," the article noted, adding that this feature will save sellers a lot of time.
About AMZ Tracker:
AMZ Tracker is a powerful software tool that will help people skyrocket their Amazon sales. With AMZ Tracker Amazon sellers can monitor and improve their product rankings, track their competitors' sales volumes, optimize their product listings, and much more. For more information, please visit https://www.amztracker.com/