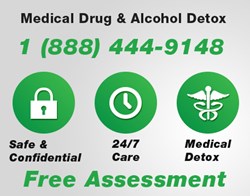 Anaheim, CA (PRWEB) November 15, 2013
An Anaheim drug rehab center is launching a program aimed at stopping the rampant abuse of people driving under the influence of drugs, specifically marijuana, at Drug Addiction Treatment Centers.
A study produced by the California Highway Patrol indicates that one in every seven drivers tested on a weekend night in 2012 had either illegal or prescription drugs in their physical bodies. This situation can make people who are driving out on the streets of Anaheim dangerous not only for themselves but for other motorists, too.
This report reinforces the need for drug rehabilitation services in Anaheim. It allows adults and adolescents a chance to get clean from their drug of choice, whether it is cocaine, heroin, marijuana, or prescription drugs.
A part of this process is detoxification, cleansing out the physical body filled with mind-altering substances. Drug detox's main goal is to rid the body of chemical toxins. Once this process takes place, then counseling and therapeutic methods can help too.
Staff and clients are able to exchange stories of shared experiences, which will let recovering individuals know they are not alone in their journey. These centers exist to support and guide recovering individuals as they learn to seek a different path that does not involve drugs.
For more information on Drug Addiction Treatment Centers in Anaheim, visit http://drugdetox.org or call (855) 912-7867.