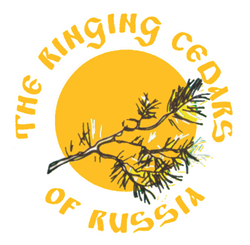 The Anastasia Ringing Cedars community is one of the strongest of its kind on the internet today.
(PRWEB) April 08, 2014
Anastasia Ringing Cedars Community announced today that they have added new content to their official Facebook page. Users and customers who like the page now have the opportunity to view exclusive new product announcements and deals for the whole catalog of Ringing Cedars of Russia merchandise.
Users who like the Facebook page will also be treated to exclusive content from the Anastasia Ringing Cedars community from around the world, including news, articles, poetry and pictures from among the thousands of members of the community.
"The Anastasia Ringing Cedars community is one of the strongest of its kind on the Internet today," said Victor Rod of RingingCedarsofRussia.org. "The Ringing Cedars community is made up of fervent believers in the philosophy of clean healthy living that we promote, and ranges all over the globe, not just in Russia. Some of our most active members are located in the United States, Canada and Europe."
RingingCedarsofRussia.org is an excellent resource for anyone interested in joining the Anastasia Ringing Cedars Community and learning the incredible story of the famous Ringing Cedars of Russia. There are also many premium products for sale, including Siberian Cedar Nuts, Siberian Cedar Nut Oil enriched with Resin, toothpastes made with Cedar Nut flour and cedar nut oils, wood pendants made from Cedar wood, spoons made from genuine Siberian cedar trees and much more.
Customers can also experience the wonder and majesty of the Ringing Cedars of Russia book series. The Ringing Cedars of Russia books tell the story of how Vladimir took a trip to Siberia in the mid-1980s, only to have his outlook on life totally changed by a mysterious woman named Anastasia, who showed him the ancient secret of the Ringing Cedars. He stayed in the forests in pursuit of the divine nature of the universe, guided by Anastasia, his spiritual advisor and muse. He emerged in the 1990's at Anastasia's behest so that he could put pen to paper and share his incredible story with the world.
For more information about Anastasia Ringing Cedars Community, inquiries or purchases, visit http://www.RingingCedarsofRussia.org.
About Ringing Cedars of Russia:
Ringing Cedars of Russia, founded in 2003, is a leading producer and distributor of Cedar Nut Oil and related products. Ringing Cedars of Russia produces high quality cedar nut oil and supplies it worldwide. They maintain the highest quality product and service by managing the process from the collection of cedar nut oil products, to the production of the oil and delivering it to your front door.