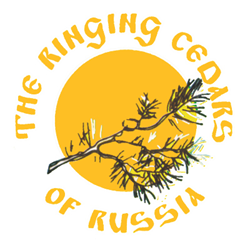 The Anastasia Ringing Cedars community is very strong and tight-knit, especially in the online arena
(PRWEB) May 29, 2014
Ringing Cedars of Russia, the official Anastasia Ringing Cedars community, announced today that they have updated their official Facebook page, along with their Weekly Worldwide Community News.
With these new updates, members of the Anastasia Ringing Cedars Community can now view weekly community news updates on the official Ringing Cedars Facebook page. In addition, readers of the Facebook page now have access to exclusive content from the international Anastasia Ringing Cedars community.
Facebook fans can see official updates from Ringing Cedars in the page's posts, as well as updates from the community in the "Recent Posts by Others on Ringing Cedars" section of the Facebook page. Now, with the most recent updates, members of the Anastasia Ringing Cedars community can also find recent news, articles, testimonials, recipes, products and more on RingingCedarsofRussia.org.
"The Anastasia Ringing Cedars community is very strong and tight-knit, especially in the online arena. The internet has the ability to bring people from all over the world together – and that is exactly what our weekly community news on the website and Facebook page does," stated Victor Rod "We are thrilled to be a part of this passionate community, and will continue every effort to facilitate community building in order to carry on the philosophy of Anastasia Ringing Cedars."
RingingCedarsofRussia.org is the best resource available for the Anastasia Ringing Cedars Book Series written by Vladimir Megre. The site also provides related products, such as cedar nut oil, cedar wood amulets, and more.
For more information about Anastasia Ringing Cedars Community, inquiries or purchases, visit RingingCedarsofRussia.org.
About Ringing Cedars of Russia:
Ringing Cedars of Russia, founded in 2003, is a leading producer and distributor of Cedar Nut Oil and related products. Ringing Cedars of Russia produces high quality cedar nut oil and supplies it worldwide. They maintain the highest quality product and service by managing the process from the collection of cedar nut oil products, to the production of the oil and delivering it to your front door.