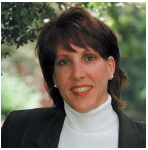 "We plan on continuing to have the best talent, customers and partners, while investing in technology knowledge and providing best-in-class service." -Yvonne D'Amelio
Mount Laurel, New Jersey (PRWEB) November 21, 2013
Ancero, one of the largest managed service providers in the Mid-Atlantic region, announced today the appointment of Yvonne D'Amelio as president and chief financial officer.
D'Amelio joins Ancero on Nov. 1. She most recently was the chief operating officer for the prestigious Healthcare Businesswomen's Association in Fairfield, N.J., where she provided the technology vision to grow the operational platform to support more than 6,000 members and 120 corporate partners.
Before that, D'Amelio was a principal and CFO from 1997 to 2010 at Vox Medica, Inc., one of the top 50 healthcare communication companies worldwide. There she was responsible for the growth of Vox Medica into a $200 million company.
Earlier in her career, she held key positions at subsidiaries of CSS Industries and Honeywell (formerly Allied-Signal).
As Ancero's president and CFO, D'Amelio will drive the strategic leadership to continue its 118 percent growth record over the past few years.
"I'm excited to be joining Ancero and working with such a talented management team," D'Amelio said. "Ancero is a customer-centric company and provides top-notch technology solutions to its customers.
"Ancero will continue to build its brands and explore opportunities to ensure that we offer the right solutions," she continued. "We plan on continuing to have the best talent, customers and partners, while investing in technology knowledge and providing best-in-class service.
Rob Hogg, Fred Barilotti and Paul Boyer will continue as Ancero's executive directors.
"We welcome Yvonne D'Amelio's experience and leadership to the Ancero family," Hogg said. "Her results-oriented approach and ability to think strategically will play a pivotal role in our future growth."
About Ancero
Ancero is the Delaware Valley's leading provider of managed services and communications. With more than 20 years of experience, bolstered by a proven track record of success in this fast-paced field, Ancero designs, deploys and manages business networks to meet every customer's distinct telecommunications and technology needs. To learn more, visit http://www.ancero.com. Connect with Ancero on Twitter and LinkedIn.