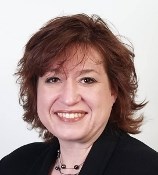 We couldn't be more excited to welcome Andrea to our team. With her deep experience and valuable skill set, she will enhance our ability to effectively engage with customers and the broader healthcare industry. -Bob Chaput, CEO & Founder
Nashville, Tenn. (PRWEB) January 14, 2014
Clearwater Compliance announced today that healthcare communications veteran Andrea White has joined the company as Vice President of Marketing. White brings extensive experience in healthcare and Health IT, specifically focused on strategic marketing and executive communications.
In her new role, White will help advance Clearwater's brand, support the continued growth of the company's reputation as a thought leader within the HIPAA-HITECH space and enhance Clearwater's customer communications.
"Effectively communicating with our customers and consistently sharing our experience with the industry are two mission critical priorities for our business," said Bob Chaput, CEO and founder of Clearwater Compliance. "We couldn't be more excited to welcome Andrea to our team. With her deep experience and valuable skill set, she will elevate our communications programs dramatically."
With more than 12 years in healthcare and health IT, White brings expertise in B2B, B2C, corporate, governmental and grassroots marketing and communications. As an outside consultant, she helped launch Clearwater Compliance and established the organization's early strategies for marketing and communications.
White first joined the health IT sector as a member of Tennessee Governor Phil Bredesen's staff, helping launch the Governor's eHealth Council and supporting national initiatives with the National Governors' Association. She was also Committee Co-chair for a national pilot related to physician education about PHI privacy requirements under the federal Office of the National Coordinator for HIT (ONCHIT) Health Information Security and Privacy Collaborative (HISPC).
Most recently, White worked with Walgreens, leading innovations project management initiatives for the Take Care Health Employer Solutions Group. Previously, she has worked at General Mills and IBM in addition to a variety of smaller privately held companies, start-ups & non-profits. Over time she has supported client engagements with industry leaders like Cisco, Intel, Qualcomm, Emdeon and HCA, and has participated in and supported board level partnerships with Nissan, Eastman Kodak, Aetna, BlueCross BlueShield of Tennessee and United Way.
Earlier in her career she founded and led AW Consulting, providing strategic and tactical communications support and conducting market research for small and start-up companies. During these entrepreneurial years, she also co-founded two companies under the umbrella of the Vanderbilt Chancellor's Fund.
White is a Nashville native, received her undergraduate degree from Georgetown University and earned her MBA at the University of Virginia Darden School of Business.
###
About Clearwater Compliance: http://clearwatercompliance.com
Clearwater Compliance, LLC, specializes in helping healthcare organizations and their service providers become and remain HIPAA-HITECH Compliant. Owned and operated by veteran, C-suite health care executives, Clearwater Compliance provides comprehensive, by-the-regs HIPAA software and tools, risk management solutions, training, and professional services for small medical practices and healthcare startups to major healthcare systems, health plans and Fortune 100 companies. Since 2003, the company has served more than 350 organizations. Find out more about our HIPAA compliance software, solutions and consulting services at clearwatercompliance.com.