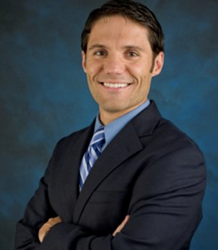 Andrei is a philanthropist, a man of integrity, and a strategic thinker.
Austin, Texas (PRWEB) April 01, 2014
Former Pepperdine University Professor Dr. Andrei Duta was vindicated when a 2011 complaint brought against him was dismissed on February 14 by Judge James Dabney at the West District Airport Courthouse in Los Angeles.
Dr. Duta entered a not-guilty plea to the complaint (SA078222) brought by a former girlfriend who was also Dr. Duta's supervisor at the Pepperdine University School of Law.
"I'm grateful to have my name cleared," said Dr. Duta. "The court's decision was clear and unambiguous."
Dr. Duta's accomplishments were many while serving at Pepperdine University. During his time at Pepperdine, he worked as Entrepreneur-in-Residence in the School of Law. There, Dr. Duta founded and chaired the Microfinance Program Advisory Board which helped underprivileged, homeless people get a second chance in life by starting their own enterprises. In addition, Dr. Duta raised funds for Pepperdine University, taught mediation, helped launch a technology start-up, and mentored numerous students. He also taught business for several years. In 2011, after leaving Pepperdine University, Dr. Duta relocated to Texas and reengaged in the business world.
After working for two years, 2011-2013, as VP of Strategy for an aftermarket-solutions automotive company in Austin, Dr. Andrei Duta transitioned into business consulting. In addition, he recently joined and now chairs the TCI Strategic Advisory Board with a focus on industrial paint manufacturing and exporting.
"I have known Andrei for two decades and am exceedingly pleased to share in the good news," commented Ms. Jennifer Whitley, CFO of Far East Energy. "Andrei and I have collaborated on business and charitable projects throughout the years. Andrei is a philanthropist, a man of integrity, and a strategic thinker. He encourages and inspires individuals and organizations to reach their maximum potential and make this world a better place."
Reverend Lawrence Goshorn shared his thoughts: "As Andrei's pastor, spiritual director, and mentor, it is a joy to see him flourish spiritually and professionally. Andrei is a man of vibrant faith and sound character. He has a great life mission. Andrei has accomplished much in the past, and I know that he will achieve even more in the future."
"I have helped and partnered with Andrei in launching His Little Ones in 2001," said Mr. Dwight Forrister, Owner, Chairman, and former CEO of Classic Soft Trim, Inc. "Through consistent humanitarian efforts for over a decade, Andrei demonstrates to be a generous man, always exuding elegance and grace."
Ms. Rezarta Malcolm, MBA, added: "I have served with Andrei on the board of His Little Ones for almost a decade. Together we are helping hundreds of abandoned children. Without exception, Andrei proves to be an inspirational leader whose bright intellect is surpassed only by his golden heart."
Dr. Duta continues his philanthropic work with His Little Ones, a nonprofit organization that serves 200 abandoned children in three orphanages in his native Romania. He also continues to head up a microfinance program in partnership with Freedom Church in Austin, Texas. The program provides financial, emotional, and spiritual support to former inmates who are looking for a fresh start after discovering their faith.
Finally, Dr. Andrei Duta has launched his own business consulting practice focusing on corporate governance, organizational development, financing, strategy, and M&A in the automotive aftermarket, manufacturing, real estate, high tech, and energy industries.