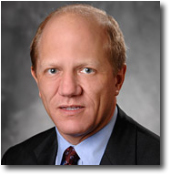 St. Louis, MO (PRWEB) July 30, 2015
Attorneys for national testosterone lawsuits announce the launch of a new mobile version of the Androgel Testosterone Lawsuit Center, a comprehensive source for information on filing testosterone lawsuits. In light of the growing number of mobile users, these testosterone lawyers have updated their website to provide greater ease of access to an array of information designed to cater to persons who believe they may have grounds to file an Androgel testosterone lawsuit.
These attorneys are providing testosterone lawsuit representation and free case reviews through the website for persons who allegedly suffered heart attack, stroke, or another serious health problem while using Androgel or another testosterone replacement therapy drug. Testosterone lawsuits have been consolidated as multidistrict litigation (MDL) -- Testosterone Replacement Therapy Products Liability Litigation, MDL 2545 – which is currently underway in U.S. District Court in the Northern District of Illinois.
The new version of the Androgel Testosterone Lawsuit Center features the following pages: a page each on Stroke and Heart Attack, which are alleged side effects of Androgel and other testosterone products, according to court documents; a Testosterone Lawsuit page featuring information on filing a testosterone lawsuit nationwide; a Testosterone Lawsuit FAQ page which outlines common questions and detailed answers from attorneys handling testosterone claims; and a Testosterone Attorney page, which provides specific information about the experience of these attorneys in similar product liability litigation and pharmaceutical drug lawsuits. The website also features a Testosterone Lawsuit News page, which is updated weekly with developments in the testosterone MDL as well as updates on heart attack and stroke research and new testosterone FDA warning information.
These testosterone attorneys provide timely testosterone lawsuit news updates and testosterone side effects research at their website. The firm is nationally renowned for its representation of American families and individuals against major corporations through pharmaceutical, product liability, and personal injury lawsuits. Persons who believe they may have grounds to file a testosterone lawsuit alleging heart attack or stroke may contact the firm for a free case review through the website.
Lawyers handling testosterone lawsuit claims for the Onder Law Firm believe qualifying persons may be entitled to real compensation and offer no-cost, no-obligation case review to persons or family members of those who have suffered heart attack, stroke, or another serious health problem possibly related to AndroGel, Testim, or another testosterone product.
The Onder Law Firm welcomes testosterone lawsuit inquiries from law firms in regards to handling them or working as co-counsel.
About The Onder Law Firm
Onder, Shelton, O'Leary & Peterson, LLC is a St. Louis based personal injury law firm handling serious injury and death claims across the country. Its mission is the pursuit of justice, no matter how complex the case or strenuous the effort. The pharmaceutical and medical device litigators at The Onder Law Firm have represented thousands of Americans in lawsuits against multinational conglomerates from products liability for manufacture of defective or dangerous products to deceptive advertising practices. Other firms throughout the nation often seek its experience and expertise on complex litigation. It is also a recognized leader in products liability cases such as window blind cord strangulation. The Onder Law Firm offers information from attorneys handling testosterone lawsuits at http://www.AndrogelTestosteroneLawsuitCenter.com.
*Testosterone Replacement Therapy Products Liability Litigation, MDL 2545, U.S. District Court, Northern District of Illinois