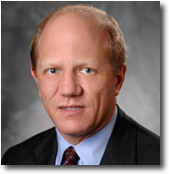 St. Louis, MO (PRWEB) October 05, 2015
According to attorneys handling national testosterone lawsuits filed against pharmaceutical companies, headway is being made in necessary pretrial proceedings. "The public often expresses dismay at the seemingly slow progress of complex litigation. As experienced attorneys in the realm of product liability and multidistrict litigation, we are glad to report significant progress in the testosterone multidistrict litigation now underway in Illinois," announced a representative of the Onder Law Firm.
Each testosterone lawsuit consolidated in this litigation shares common questions of fact, meaning all the lawsuits make the same allegations against a common group of defendants; in this case, plaintiffs allege the makers of testosterone replacement products downplayed the risks associated with testosterone replacement therapy and exaggerated the benefits, according to court documents. Additionally, plaintiffs allege marketers ran aggressive marketing campaigns, encouraging men to self-diagnose a fictional disease called "Low-T", which is considered an off-label use of the drug, or one not approved by the FDA, according to court documents.
A Motion to Dismiss was filed by defendant Besins, alleging failure to state a claim, according to court documents. In a ruling filed last week, the court announced it would dismiss some claims and defer others pending discovery, according to court documents. Claims 2, 4, 5, 6, and 7 of the Master Complaint were dismissed as they concern Besins; Claims 1, 3, 8, 10, 11, 12, 13, and 14 were retained against the pharmaceutical company, according to court documents.
A routine Case Management Conference is scheduled for October 15, 2015 at 3:30 p.m.. at which time counsel is expected to present a Discovery Schedule agreed upon by all parties, according to court documents.
At this time, testosterone attorneys are still accepting new claims for possible inclusion in the MDL. Any testosterone lawsuit alleging heart attack or stroke, filed by a U.S. Citizen, and naming any one of the many pharmaceutical companies involved has been granted automatic transfer status to the MDL, according to court documents. MDL is a legal procedure used to simplify and expedite complex litigation involving hundreds of patients seeking damages for similar claims, according to court documents.
Testosterone Lawsuits
Lawyers representing men and the families of men nationwide in testosterone lawsuits for alleged heart attack, stroke, or another serious or life threatening health problem believe that such persons may be entitled to real compensation by filing a testosterone lawsuit. Renowned throughout the country as a leader in drug and product safety litigation against multi-billion dollar corporations, the Onder Law Firm has committed its significant resources to providing expert legal representation to men and the family members of men who believe they may have grounds to file a testosterone lawsuit. Men and the loved ones of men who meet this description may contact the firm for a no-cost, no-obligation consultation through the Androgel Testosterone Lawsuit Center.
The Onder Law Firm welcomes testosterone lawsuit inquiries from law firms in regards to handling them or working as co-counsel.
About The Onder Law Firm
Onder, Shelton, O'Leary & Peterson, LLC is a St. Louis based personal injury law firm handling serious injury and death claims across the country. Its mission is the pursuit of justice, no matter how complex the case or strenuous the effort. The pharmaceutical and medical device litigators at The Onder Law Firm have represented thousands of Americans in lawsuits against multinational conglomerates from products liability for manufacture of defective or dangerous products to deceptive advertising practices. Other firms throughout the nation often seek its experience and expertise on complex litigation. It is also a recognized leader in products liability cases such as window blind cord strangulation. The Onder Law Firm offers information from attorneys handling testosterone lawsuits at http://www.AndrogelTestosteroneLawsuitCenter.com.

Testosterone Replacement Therapy Product Liability Litigation – MDL No. 2545, Northern District of Illinois, filed 6/6/14