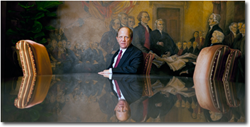 St. Louis, MO (PRWEB) June 13, 2014
Androgel lawsuits for heart attack and stroke were consolidated in the Northern District of Illinois, Chicago court last week (In Re AndroGel Products Liability Litigation, MDL No. 2545, U.S. District Court, Northern District of Illinois). According to court documents, a total of 45 lawsuits are currently included in the multi-district litigation. Lawyers handling national Androgel lawsuit claims at The Onder Law Firm are providing no-cost, no-obligation case review for families who have lost a loved one to heart attack, stroke, or another cardiac incident for possible inclusion in the Androgel lawsuit MDL. The firm may be contacted through its Androgel Testosterone Lawsuit Center website to take advantage of this service. The Onder Law Firm is nationally renowned for its work on pharmaceutical, product, and family safety litigation, representing individuals and families against large, multi-national corporations.
Androgel is the most popular among several testosterone replacement therapies marketed to treat hypogonadism, or a medical condition caused by the deficiency of serum testosterone. However, some experts such as Dr. John Santa assert that a significant uptick in Androgel and other testosterone replacement treatment sales, which mirror an increase in advertising budgets for testosterone products, may have men taking an unnecessary risk.* Endocrinologists and hormone researchers, echoed by a January 2014 FDA testosterone Drug Safety Communication**, caution practitioners to consider that the cardiac risks associated with AndroGel may overshadow the drug's potential benefits. Specifically, the FDA's testosterone safety alert cites research indicating that using Androgel or another testosterone therapy increases a man's risk of heart attack by two to three times.
Shortly after the testosterone warning was issued by the FDA, a series of Androgel lawsuits were filed against drugmaker AbbVie for heart attacks and strokes suffered by patients taking Androgel (Aurecchia v. AbbVie Inc. (ABBV), 14-cv-00772; Benn v. AbbVie, 14-cv-00774; Gallagher v. AbbVie Inc., 14-cv-00776; Marino v. AbbVie Inc., 14-cv-00777 and Myers v. AbbVie Inc., 14-cv-00780; U.S. District Court, Northern District of Illinois). Persons who were unaware of the cardiac risk posed by testosterone replacement therapy may have legal grounds to file an Androgel lawsuit against AbbVie.
Androgel and similar testosterone replacement therapies have been approved by the FDA only to treat genuine hypogonadism, which can only be diagnosed through a blood test. Research published by the Journal of the American Medical Institute suggests that up to 25% of men using testosterone were never tested for hypogonadism*** – meaning they are potentially being exposed to serious cardiac risks without medical indication for taking testosterone.
The Onder Law Firm offers no-cost Androgel lawsuit case analysis to families who have lost a loved one to a cardiac incident such as heart attack while their spouse, father, or other family member was taking Androgel. Persons who match this description may contact an attorney through the firm's Androgel Testosterone Lawsuit Center website. The firm's Androgel lawyers believe persons who meet this description may be entitled to real compensation for the harm and damages they sustained while the makers and manufacturers of testosterone replacement therapies benefited from their business. The Onder Law Firm welcomes AndroGel lawsuit or other testosterone case inquiries from law firms in regards to handling them or working as co-counsel.
About The Onder Law Firm
Onder, Shelton, O'Leary & Peterson, LLC is a St. Louis based personal injury law firm handling serious injury and death claims across the country. Its mission is the pursuit of justice, no matter how complex the case or strenuous the effort. The pharmaceutical and medical device litigators at The Onder Law Firm have represented thousands of Americans in lawsuits against multinational conglomerates from products liability for manufacture of defective or dangerous products to deceptive advertising practices. Other firms throughout the nation often seek its experience and expertise on complex litigation. It is also a recognized leader in products liability cases such as window blind cord strangulation. The Onder Law Firm offers information from lawyers investigating Androgel lawsuits at http://www.androgeltestosteronelawsuitcenter.com.
*http://www.consumerreports.org/cro/magazine/2013/07/do-you-need-to-be-treated-for-low-testosterone/index.htm
** http://www.fda.gov/Drugs/DrugSafety/ucm383904.htm
***http://www.archinte.jamanetwork.com/article.aspx?articleid=1691925