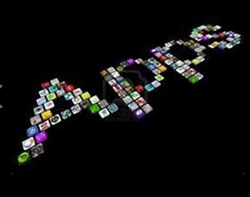 I was convinced that an app had to be released on iOS for it to be taken seriously, this was until I read and understood what app development meant
(PRWEB) November 03, 2013
There are many questions potential app makers ask themselves before they begin to develop apps for any market. The most fundamental of all questions is what platform should the app be designed for; Android, iOS or Microsoft Windows. This question is not as uncommon as many people think and there are many reasons as to why each platform is successful in its own right. AppsGeyser app builder has found that in comparison Android app makers are more successful than any other platform developers for five solid reasons.
One of the main reasons why Android is proving to be the best choice for app makers is due to the retail market. In total between April and June 2013, over 79% of all handsets sold were running on the Android system, in figures this equates to over 177.9 million handsets in comparison to 31.9 million handsets sold by Apple iOS. The tablet market also shows that Android outsold Apple by approximately 14 million.
Other significant positive points that Android holds for potential app makers include; Competition, this has intensified in the iOS market making discovery in the Apple sphere almost impossible. Android is an easier platform to enter in comparison to iOS where there are Significant Barriers to Entry into the app market. The User Base for Android is growing at a faster speed than Apple iOS with many switching from Apple to Android based phones with Android now taking 48.5% of the market over iOS holding just 32% of the market. Finally, but just as importantly, Android have developed and are continuing to invest in ways that Android app developers can Monetization their apps to fulfil the financial success of the app. More details are available on AppsGeyser's blog
Joshua Brown told us; "I was convinced that an app had to be released on iOS for it to be taken seriously, this was until I read and understood what app development meant.I have since made 7 apps using AppsGeyser's Android app builder tool platform and I am astounded at the success I have had in such a short period of time."
"Android has had to overcome the stigma of being the poor relation to iOS. The success of the Samsung Android phones, in additional to other Android devices has helped Android overcome this stigma,"AppsGeyser Co-founder Vasily Salomatov, explained, "App makers are now beginning to see Android as a successful platform that they want to be a part of."
About AppsGeyser
AppsGeyser, launched in February 2011, is now the biggest Free Android App Builder on the market. AppsGeyser's popularity has risen by enabling users to create apps with ease for Android devices from any web content in under five minutes. AppsGeyser has seen more than 609,000 apps created on its platform. There have been more than 452 million downloads of its apps.