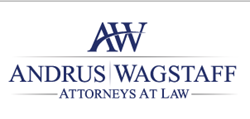 Andrus Wagstaff is committed to helping victims who have been defrauded by Lumber Liquidators and is committed to ensuring that Lumber Liquidators compensates those hurt by its dangerous products
Denver, CO (PRWEB) April 21, 2015
On March 17th, Andrus Wagstaff and its joint venture partners filed a federal class action lawsuit against Lumber Liquidators alleging that Lumber Liquidators endangered and defrauded their California customers by selling laminate flooring tainted with dangerously high levels of formaldehyde. The lawsuit, Del Braccio v. Lumber Liquidators, Inc., 3:15-cv-01249-JST, filed in the U.S. District Court of the Northern District of California, alleges that Lumber Liquidators defrauded consumers by misrepresenting that its Chinese manufactured laminate flooring complied with California's CARB phase II environmental standards. The flooring allegedly contained formaldehyde levels several times higher than the maximum allowed by law.
The class complaint filed on behalf of a California Plaintiff, alleges that Lumber Liquidators engaged in fraud and deceit, negligent misrepresentation, breached express and implied warranties, violated the Magnuson-Moss warranty act, violated the California Consumers Legal Remedies Act, and violated the California Unfair Competition Law. The case alleges that plaintiffs relied upon misrepresentations that the flooring was CARB II compliant and that some of the laminate products had so much formaldehyde, they caused "polluted indoor conditions" under U.S. EPA standards.
Laminate flooring is typically made of pressed composite wood, held together with glue or resin and covered with a decorative surface. Many manufacturers use formaldehyde as part of the glue in order to expedite the curing process. At low levels, formaldehyde will dissipate during or shortly after instillation, however, at higher levels formaldehyde will release from the flooring over time.
Formaldehyde exposure poses a serious danger and has been classified as a known carcinogen by the International Agency for Research on Cancer since 2004 and by the National Toxicology Program within the U.S. Department of Health and Human Services since 2011. According to an EPA report, exposure to formaldehyde has been linked to eye, nose, and throat irritation; coughing, wheezing, chest pains, and bronchitis; respiratory issues; corrosion of the gastrointestinal tract and inflammation and ulceration of the mouth, esophagus, and stomach; skin irritation and allergic contact dermatitis; menstrual disorders; and lung and nasopharyngeal cancer. Formaldehyde is particularly dangerous for children who are still developing (Formaldehyde particularly dangerous to children - Lang I, Bruckner T, Triebig G. (2008). Formaldehyde and chemosensory irritation in humans: A controlled human exposure study. Regul Toxicol Pharmacol 50:23–36.)
For more information about this class action filing, contact Andrus Wagstaff via their website or call toll free: 866-795-9529
###