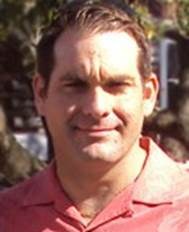 "We are very excited to have Andy join our team of highly trained professionals,"
Kitty Hawk, NC (PRWEB) August 08, 2013
Outer Banks realty firm Coldwell Banker Seaside Realty is pleased to announce the addition of real estate agent Andy Hawbaker to its Kitty Hawk, NC office.
"We are very excited to have Andy join our team of highly trained professionals," said Pamela Smith, Vice President of Sales and Relocation at Coldwell Banker Seaside Realty. "The combination of Seaside Realty and Andy's unique background and skills will no doubt provide the highest level of service to local buyers and sellers."
About Andy Hawkbaker
Born and raised in Maryland, Andy spent his youth visiting the Outer Banks every year for his family vacation. Like many people, after leaving the beach he couldn't wait to come back.
After graduating high school, Andy spent several years in the Army as a Cannon Fire Direction Specialist in Artillery. After serving his country, he started on his quest to becoming self-employed. A few years and a few jobs later, Andy got his chance at being his own boss and purchased a retail venture. After five highly successful years, Andy sold his store and moved himself and his family to the Outer Banks.
Once relocating to the Outer Banks, Andy started a cabinetry design and installation company right before the collapse of the market. He later shifted into more of a renovation business before finally deciding to become a real estate agent. Andy currently resides in Nags Head, NC along with his spouse, Michelle and two sons.
For more information about Andy Hawbaker or Outer Banks real estate, visit cbseaside.com
About Coldwell Banker Seaside Realty
Founded in Kitty Hawk, NC in 1990, Coldwell Banker Seaside Realty is a leading Outer Banks realty company. With more 35 licensed agents, Coldwell Banker Seaside Realty provides both residential and commercial buying and selling assistance in Northeastern North Carolina. For more information about Outer Banks real estate, visit http://www.cbseaside.com/ or call 252.261.3800.