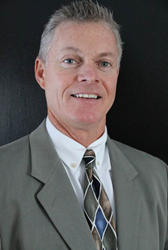 I am pleased to announce the promotion of long-time partner Andy Garrett to the position of Managing Partner
Baltimore, MD (PRWEB) January 14, 2015
WABC has experienced tremendous change over the last several years. The firm continues to grow and thrive regardless the global economy, world events and or industry changes. Recognized in 2014 by the Baltimore Business Journal as one of the largest accounting firms in the Greater Baltimore area, WABC takes great pride in its team, their work and philanthropic activities.
"As we prepare to move into the next stage of our business, I am pleased to announce the promotion of long-time partner Andy Garrett to the position of Managing Partner within our organization. Andy has been a dedicated team member for more than 26 years, joining the firm in 1988 as an intern following graduation from the University of Baltimore. Andy quickly rose up through the ranks and is well respected by his peers, clients and staff," commented Jeff Coleman, managing principal of WABC.
Andy's strong industry knowledge, management ability, and dedication to customer service made Mr. Garrett the best candidate for the role of Managing Partner. Andy will assume day to day management of WABC, while continuing to serve his current client base.
Jeff Coleman will continue to work actively with WABC clients as principal at WABC, but will transition daily operations of the company over to Mr. Garrett, effective January 1, 2015.
Andy Garrett shared, "I'm humbled and grateful for the opportunity to take on a larger role in growing WABC and appreciate the confidence the board has in me to build on our current successful foundation."
About WABC
WABC derives its strength from a team of outstanding professionals who meet our clients' needs with superlative personal care. Acting as guides to the often complicated world of business, our professionals help our clients on the path to financial security and peace of mind. Whether you are a business or individual client, WABC will take a holistic approach to your financial situation, finding solutions to your business challenges. To learn more about WABC contact us at (410) 561-4411 or visit our website at http://www.wabccpas.com. ###