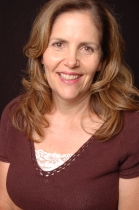 In Colorado, there are several quality programs that help borrowers save money and certain first-time home buyers get into the very competitive market.
Westminster, CO (PRWEB) March 11, 2016
"Assistance programs vary from state to state. In Colorado, there are several quality programs that help borrowers save money and certain first-time home buyers get into the very competitive market," said Angela Alter of RE/MAX Alliance. "These programs vary from county to county and even by city. It's important for first-time Colorado homebuyers to understand that there are still ways to get into their dream home," said Alter. "There are some great programs that homebuyers need to be aware of, which can turn out to be invaluable in this fierce market."
According to the CHFA article, it recently launched the CHFA Preferred​ Refinance program, which includes a competitive, 30-year fixed-rate mortgage and below-market private mortgage insurance. The program was designed to help borrowers save money by reducing their monthly private mortgage insurance payments.
Another noteworthy program is CHFA HomeAccess. This is for first-time buyers in Colorado with either a permanent disability, or are the parent(s) of a child with a permanent disability. Borrowers must contribute at least $750, which can come from a gift, and have a credit score of at least 620.
There's also an exciting "Lease With a Right to Purchase" program being offered by Home Partners of America. According to Alter, "for buyers with less than perfect credit, but a steady income, this is another option."
For a full list of CHFA programs available in Colorado, visit http://www.chfainfo.com/homeownership/Pages/loan-programs.aspx.
For information on Denver's mortgage assistance and tax credit programs, visit https://www.denvergov.org/content/denvergov/en/denver-office-of-economic-development/housing-neighborhoods/ready-to-buy.html.
For a list of additional home ownership and mortgage assistance programs in Colorado counties and cities, visit http://portal.hud.gov/hudportal/HUD?src=/states/colorado/homeownership/buyingprgms.
About Angela Alter, RE/MAX Alliance
Angela Alter is a member of "The Smith Group" at RE/MAX Alliance. "The Smith Group" has been ranked in the top 1 percent of all active Realtors nationwide. As a RE/MAX Alliance Realtor, Angela, a Colorado native, is part of the largest locally owned regional real estate brokerage company in Colorado, which boasts more than 12,000 successful transactions annually. Angela is caring and committed to helping first-time home buyers get into their dream home. She also has knowledge and experience working with move-up buyers and investors. Angela brings a solid foundation of trust, determination and complex problem-solving skills to every transaction. For more information, please call (303) 420-8800, or visit http://www.homesincolorado.com/angela-alter.
About the NALA™
The NALA offers small and medium-sized businesses effective ways to reach customers in the digital age, while providing a single-agency source that helps them flourish in their local community. The NALA offers its clients an array of marketing tools from press release campaigns and social media management to a cause marketing program. The NALA's mission is to make businesses relevant and newsworthy, both online and through traditional media, by providing increased exposure at reasonable costs. For media inquiries, please call 805.650.6121, ext. 361.