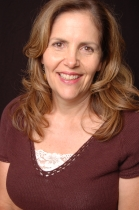 Waiting just one year to buy a home could cost buyers much more in the hottest markets such as Denver, which is the No. 1 housing market in the country.
Denver, CO (PRWEB) September 23, 2016
The median metro Denver home price now exceeds $400,000, and inventory remains low. Furthermore, home prices are predicted to continue climbing in the Mile High City.
"Some Denver buyers are getting priced out, but waiting to buy can cost thousands of dollars more," said RE/MAX Alliance Realtor Angela Alter. "Waiting just one year to buy a home could cost buyers much more in the hottest markets such as Denver, which is the No. 1 housing market in the country."
For metro Denver home buyers, Alter lists the following three tips on why to consider buying now:
No. 1: Rising interest rates. "Interest rates are expected to rise in the next year," said Alter. "This means if you don't buy now, when interest rates are still low, you will end up paying much more in the long run. Waiting too long can cost hundreds of thousands of dollars in monthly mortgage payments and interest."
No. 2: Lack of inventory. Inventory continues to be a major challenge in the metro Denver area. In July, there were 11,224 new single-family listings, down 11 percent from June and 6 percent less than a year ago. New listings for condominiums/townhouses decreased 6 percent to 3,153 from June to July and were 5 percent lower than 2015. There were 26,454 homes on the market in July, 21 percent lower than a year ago, providing only a 3-month supply of single-family homes and a 2-month supply of condominiums/townhouses.
No. 3: Increased prices. According to the Colorado Association of Realtors, the average sale price last month in metro Denver was an all-time high of $446,710, a 7.8 percent increase from $414,573 in May 2015. "Home prices will definitely continue to rise," concluded Alter. "This will cause the potential pool of qualified buyers who can afford to purchase a home to get smaller and that in turn will drive prices down."
Furthermore, Alter is offering $750 off real estate closing costs until October 31, 2016. For more information, please visit http://www.localsaver.com/broomfield-co/real-estate/real-estate-agents/angela-alter-re-max?dsc=BDSP&bizid=12632663.
About Angela Alter, RE/MAX Alliance
Angela Alter is a member of "The Smith Group" at RE/MAX Alliance. "The Smith Group" has been ranked in the top 1 percent of all active Realtors nationwide. As a RE/MAX Alliance REALTOR®, Angela, a Colorado native, is part of the largest locally owned regional real estate brokerage company in Colorado, which boasts more than 12,000 successful transactions annually. Angela is caring and committed to helping first-time home buyers get into their dream home. She also has knowledge and experience working with move-up buyers and investors. Angela brings a solid foundation of trust, determination and complex problem-solving skills to every transaction. For more information, call (303) 327-6507, or visit http://www.homesincolorado.com/angela-alter.
About the NALA™
The NALA offers small and medium-sized businesses effective ways to reach customers through new media. As a single-agency source, the NALA helps businesses flourish in their local community. The NALA's mission is to promote a business' relevant and newsworthy events and achievements, both online and through traditional media. For media inquiries, please call 805.650.6121, ext. 361.