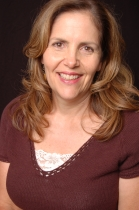 Keep in mind that flammable fuels can carry a fire right to your doorstep, so creating a defensible space is crucial.
Westminster, CO (PRWEB) July 06, 2016
For many Colorado homeowners, particularly those in dry rural and mountain areas, the 4th of July holiday can be a time of stress instead of celebration, as fireworks routinely spark wildfires that burn down homes. Vast areas of Colorado are prone to wildfire, and the memory of the spate of wildfires that raged across the state in the summer of 2013 still burns strong in the minds of many Coloradoans.
"Wildfires can put dozens (even hundreds) of homes at risk simultaneously, and firefighters may not have the resources to protect each home," said RE/MAX Alliance REALTOR® Angela Alter. "In June and July of 2013, record high temperatures and dry conditions in Colorado fueled a number of fires that ultimately destroyed 570 structures."
In order to assist homeowners in increasing their home's chance of surviving a wildfire not only during National Fireworks Safety Month and the 4th of July, but during fire season, Alter lists the following three tips:
No. 1: Make firewise home improvements. This entails, most importantly, changing to a noncombustible roof. According to the Colorado Association of REALTORS®, 70-90% of structures are ignited by embers during wildfires, and flammable roofs are the most vulnerable part of a home. "Homeowners should clear out all debris in nooks and crannies as well, as they easily catch embers," said Alter. "It is also important to put screens over vents and other openings to prevent embers from blowing into a home unimpeded."
No. 2: Create a defensible space. "Defensible space is the area around a home where fuels, such as dry grass, are treated, cleared or reduced to slow the spread of wildfire, or what firefighters often refer to as the 'decision' space," said Alter. "This zone varies from 30 to 100 feet, depending on the fuel type and slope. Keep in mind that flammable fuels can carry a fire right to your doorstep, so creating a defensible space is crucial."
No. 3: Create space between tree crowns by pruning. "Surface fire can climb a tree to its crown and create a crown fire, or large flames that consume an entire tree," said Alter. "Crown fires are known to burn rapidly then move on to consume fuel from another source, like another tree, which is why trees need to be pruned to create as much separation as possible. The massive amount of heat generated from crown fires can ignite a home without the flames even touching it."
About Angela Alter, RE/MAX Alliance
Angela Alter is a member of "The Smith Group" at RE/MAX Alliance. "The Smith Group" has been ranked in the top 1 percent of all active Realtors nationwide. As a RE/MAX Alliance REALTOR®, Angela, a Colorado native, is part of the largest locally owned regional real estate brokerage company in Colorado, which boasts more than 12,000 successful transactions annually. Angela is caring and committed to helping first-time home buyers get into their dream home. She also has knowledge and experience working with move-up buyers and investors. Angela brings a solid foundation of trust, determination and complex problem-solving skills to every transaction. For more information, call (303) 327-6507, or visit http://www.homesincolorado.com/angela-alter.
About the NALA™
The NALA offers small and medium-sized businesses effective ways to reach customers through new media. As a single-agency source, the NALA helps businesses flourish in their local community. The NALA's mission is to promote a business' relevant and newsworthy events and achievements, both online and through traditional media. For media inquiries, please call 805.650.6121, ext. 361.