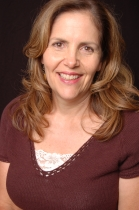 Low-maintenance plants and flowers enhance curb appeal. Yellow flowers stimulate buying impulses,
Boulder, CO (PRWEB) September 30, 2016
We all know that enjoying life and living one's dreams takes a front seat to finishing those pesky home improvement projects. Aside from taking time and extra funds to build that fantastic dream kitchen or bath, it's easy to put increasing one's home value at the top of the list. "Fortunately, there are many simple and low-cost ways to achieve this," said Realtor Angela Alter, of RE/MAX Alliance.
For homeowners looking to increase the value of their home, Alter lists the following five tips:
No. 1: Enhance your front entry. "This is sometimes the first impression of your home and a tired, dirty and worn entry door or porch can set a negative tone for the buyer," said Alter. "Try a new coat of paint in a pleasing yet eye-popping color. Replace worn house numbers with ones that have a matte or metallic sheen to give your home a polished and expensive look."
No. 2: Rent a pressure washer to revamp your driveway and sidewalk. "Just power-washing the porch can make a big difference," added Alter.
No. 3: Plant colorful flowers along the entry path. "Low-maintenance plants and flowers enhance curb appeal. Yellow flowers stimulate buying impulses," said Alter.
No. 4: Install solar-powered lights to place in your garden and along any entryway paths. "It doesn't have to break the bank," stressed Alter. "A dozen sleek, stainless steel lights runs about $30 on Amazon. It can't get any easier than 'plug and play' lights -- no wiring necessary."
No. 5: Restore your flooring. "This is an inexpensive alternative to having your floors completely redone, and can increase the home's value greatly in the mind of a buyer," concluded Alter. "Things like using talc powder to eliminate squeaks in wood floors, cleaning grout and replacing broken tiles are all simple and low-cost fixes."
Angela provides valuable ideas and resources to her customers in and around Boulder County, CO, throughout the home selling and buying process. Furthermore, she is offering $750 off real estate closing costs until October 31, 2016. For more information, please visit http://www.localsaver.com/broomfield-co/real-estate/real-estate-agents/angela-alter-re-max?dsc=BDSP&bizid=12632663.
About Angela Alter, RE/MAX Alliance
Angela Alter is a member of "The Smith Group" at RE/MAX Alliance. "The Smith Group" has been ranked in the top 1 percent of all active Realtors nationwide. As a RE/MAX Alliance REALTOR®, Angela, a Colorado native, is part of the largest locally owned regional real estate brokerage company in Colorado, which boasts more than 12,000 successful transactions annually. Angela is caring and committed to helping first-time home buyers get into their dream home. She also has knowledge and experience working with move-up buyers and investors. Angela brings a solid foundation of trust, determination and complex problem-solving skills to every transaction. To talk with Angela, a Boulder County, CO, real estate expert, call (303) 327-6507, or visit http://www.Facebook.com/AngelaAlterRealtor.
About the NALA™
The NALA offers small and medium-sized businesses effective ways to reach customers through new media. As a single-agency source, the NALA helps businesses flourish in their local community. The NALA's mission is to promote a business' relevant and newsworthy events and achievements, both online and through traditional media. For media inquiries, please call 805.650.6121, ext. 361.