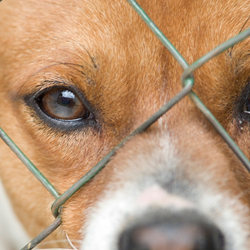 Being good stewards of our local animal population is a moral necessity, and the SPCA is an organization our entire community should support.
Maple, NC (PRWEB) October 14, 2015
Shield Insurance Services, a locally owned insurance firm that serves communities in Pasquotank and Currituck Counties, is launching a join charity drive with the local chapter of the Society for the Prevention of Cruelty to Animals.
The SPCA is an internationally recognized non-profit charity that has been committed to the safe and humane treatment of animals for nearly 200 years. The Currituck County branch of the SPCA is dedicated to ensuring that the local pet population is properly spayed and neutered, and to rescuing abandoned, neglected, and abused animals in an effort to find them new and loving homes.
"Being good stewards of our local animal population is a moral necessity, and the SPCA is an organization our entire community should support," says Scott Dashiell, owner and principal of Shield Insurance Services. "We're anticipating a great deal of support from the local community, and we're looking forward to working with the SPCA to rescue as many animals as we can."
The Shield Insurance team is actively contacting business owners, associates, clients, and fellow community members in an effort to advocate for the importance of animal rescue, as well as to gather donations that will be used to fund future efforts of the Currituck SPCA. The team is also constructing an online social media presence that they predict will attract even more support from throughout the state.
In addition to assisting the Currituck SPCA in their mission to rescue abandoned and abused animals, Shield Insurance Services plans to work with a new local charity every month or two as part of an ongoing community involvement program.
Those who wish to join Shield Insurance Services as they join forces with the Currituck SPCA and assist in the rescue of local animals are encouraged to visit the Shield Insurance website and make a personal contribution to the cause from this page: http://shieldinsuranceservice.com/Medical-help-for-Homeless-Animals_16_community_cause. Those who wish to review the causes and charities that have already been supported by Shield Insurance Services, or keep track of the new charities that are supported in the future, are invited to bookmark the Shield Insurance Community Causes page located here: http://shieldinsuranceservice.com/community-cause
About Shield Insurance Services
As a family owned company, Shield Insurance Services specializes in taking the mystery out of insurance and providing no-nonsense, real-world financial solutions to families and business owners in and around Elizabeth City, NC. Whether you need assistance managing long term financial goals, understanding investments or annuities, or mapping out your insurance needs in a rapidly changing economy, the experts at Shield Insurance Services are ready and waiting to give you the information you need to make the right choice. To speak to a helpful and knowledgeable representative from Shield Insurance Services, browse to http://shieldinsuranceservice.com or call (252) 338-5821.