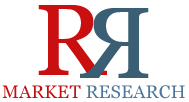 Animal Parasiticides Market was valued at $6,509.1 million in 2013 and is expected to grow at a moderate CAGR of 5.4% from 2013 to 2018.
Dallas, Texas (PRWEB) May 03, 2014
The veterinary pharmaceuticals including parasiticides have transformed the health of companion and livestock animals across the globe in the past two decades. Today, the spectrum of parasiticides for the veterinary applications continues to expand with variety of ectoparasiticides, endoparasiticides, and endectocides being launched every year. The innovations are leading to emergence of novel parasiticide delivery systems as well. Protection of animals from parasitic infestations has also gained greater importance in animal parasiticides market over the years.
In this report, the global animal parasiticides market is broadly segmented by product type, animal type, and geography. By product type, the animal parasiticides are classified into three major segments, namely, endoparasiticides, ectoparasiticides, and endectocides. These product segments are further sub-segmented depending on the formulation type. The endoparasiticides are classified into feed additives, injectables, oral liquids, tablets (oral solids), and other. The ectoprasiticides are classified into dips, sprays, pour on/spot on, collar, ear tags and others. On the basis of animals, animal parasiticides market is segmented into two major categories as companion animals and food producing animals. These major animal segments are further subdivided into different animal types. Companion animals include dogs, cats, horses and other companion animals while food producing animals include poultry, pigs, cattle, sheep and goats, and other food producing animals. The market is divided into North America, Europe, Asia-Pacific, and the Rest of World (RoW), based on geography.
Order a copy of this report at http://www.rnrmarketresearch.com/contacts/purchase?rname=172003 .
Over the past few years, the animal parasiticides market has witnessed a stable growth. The market is expected to grow at a CAGR of 5.4% from 2013 to 2018 to reach $8,464.6 million by 2018. The overall growth in the animal parasiticides market is largely driven by rising concerns regarding zoonotic diseases; an upsurge in the investment from government organizations, non-government agencies, and leading market players; increasing demand for animal protein and animal-based food, especially in the emerging markets in APAC and Latin American region; implementation of animal welfare acts in developed countries; availability of new broad spectrum parasiticides product offerings from leading players; and an upsurge in the adoption of pet animals. However, stringent regulations for registration and approval of animal parasiticides, restrictions on the use of parasiticides in food producing animals, expensive and time consuming R&D activities to develop a new product, restriction on the use of specific parasiticides in certain countries, emerging species of parasites with resistance to existing parasiticidal agents restrict the growth of the market to a certain extent.
During the forecast period the pour-ons and spot-ons will continue to drive and dominate the animal parasiticides market. A majority share of this growth can be attributed to widening applications of ectoparasiticides for livestock animals. Furthermore, rising demand for pour-ons and spot-ons for companion animals in developed countries is also expected to drive the growth of the animal parasiticides market. Highly organized livestock farms, increased awareness towards prevention of parasitic diseases in livestock animals in order to meet the increased demand for meat and dairy products, and increasing number of farm animals is expected to fuel the demand for pour-ons and spot-ons during the forecast period of 2013-2018.
By 2018, Europe will continue to drive and dominate the animal parasiticides market, followed by North America, RoW, and Asia-Pacific. However, the market share of this region will decrease slightly during 2013 to 2018, primarily due to the increase in demand for parasiticides in the Asia-Pacific and Latin American countries. Majority of the growth in these regions is primarily driven by the increasing demand of preventive measures of parasiticide inestations in the animal health industry in China, India, and Brazil. The growth in the Asia-Pacific and Latin American regions can be attributed to the increased disposable incomes leading to growth in the per capita animal health expenditure in these regions.
Reasons to Buy the Report:
The report will enrich both established firms as well as new entrants/smaller firms to gauge the pulse of the market, which in turn will help firms in garnering greater, market shares. Firms purchasing the report could use any one or a combination of the below mentioned five strategies (market penetration, product development/innovation, market development, market diversification, and competitive assessment) for increasing their market shares.
Complete Report available at http://www.rnrmarketresearch.com/animal-parasiticides-market-by-product-endoparasiticides-ectoparasiticides-endectocides-oral-liquids-tablets-injectables-sprays-pour-on-spot-on-collars-ear-tags-animal-dogs-cats-cattle-market-report.html .
The report provides insights on the following pointers:

Market Penetration: Comprehensive information on product portfolios offered by the top players in the animal parasiticides market. The report analyzes the animal parasiticides market by product type and by animal type across all geographies
Product Development/Innovation: Detailed insights on the upcoming trends, research and development activities, and new product launches in the animal parasiticides market
Market Development: Comprehensive information about the lucrative emerging markets by product, animal, and geography
Market Diversification: Exhaustive information about new products, growing geographies, recent developments, and investments in the animal parasiticides market
Competitive Assessment: In-depth assessment of market shares, growth strategies, products, distribution networks, manufacturing capabilities, and SWOT analyses of the leading players in the animal parasiticides market
Major points from Table of Content
8 Company Profiles
8.1 Bayer Ag
8.2 Boehringer Ingelheim
8.3 Ceva Sante Animale
8.4 Eli Lilly And Company
8.5 Merck & Co., Inc.
8.6 Novartis Ag
8.7 Sanofi
8.8 Vetoquinol
8.9 Virbac Sa
8.10 Zoetis, Inc.
Browse more reports on Veterinary Health Market @ http://www.rnrmarketresearch.com/reports/life-sciences/healthcare/veterinary-health .
About Us:
RnRMarketResearch.com is an online database of market research reports offer in-depth analysis of over 5000 market segments. The library has syndicated reports by leading market research publishers across the globe and also offer customized market research reports for multiple industries.