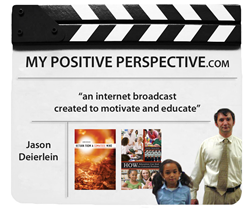 The Charleston Animal Society is the largest pet adoption agency in the state.
Charleston, SC (PRWEB) November 18, 2014
On November 18, 2014, My Positive Perspective host Jason Deierlein was joined by Carolina Tails magazine publisher Keith Simmons for an episode. At the start of the episode, Deierlein says to Simmons, "You also are the publisher of the Traveler Charleston magazine, how are these magazines similar and different to one another?" Simmons responds, "Our company is Traveler Communication Group and we publish an in house magazine which is Traveler Charleston and then we custom publish a magazine for the Charleston Animal Society which is Carolina Tails."
Simmons continues, "The Animal Society contacted us wanting to publish their own magazine. They contacted us because they weren't really sure how to do this." Deierlein then says, "What are some quick facts about the Charleston Animal Society?" Simmons replies, "The Charleston Animal Society is the largest animal rescue organization in the state of South Carolina. One thing that they are moving towards is the No Kill 2015 which proclaims that no able animal gets put down."
Deierlein then says, "This is a huge deal with great a great cause and the Charleston community should come together and help enable this policy become a reality." Simmons then says, "This No Kill 2015 exists as a way of preventing animal cruelty." Simmons then concludes, "You can go to charlestonanimalsociety.org and find more information about the No Kill 2015 plan and the Carolina Tails magazine."
My Positive Perspective is a media outlet believing that improvement in our community will be best achieved by focusing on the good things happening in our world today. Having survived a near fatal car accident as a youth, a shift of perception forced one to have a mentality of always concentrating on the brighter sides of things. This was true, and in my book, Return From a Comatose Mind, this belief was put to the test. Appreciation for life was the biggest thing one took away from my brush with death, and it is because of that gives me such a huge desire to be helpful to many. My Positive Perspective is a way of overcoming challenges through positive thinking.