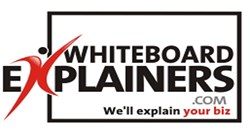 WhiteBoardExplainers.com is a company that understands the difficulty of converting even the highest amounts of traffic into actual sales or paying customers.
(PRWEB) January 30, 2014
WhiteBoardExplainers.com welcomes customers to an innovative and creative way of increasing one's sales conversion through whiteboard video explainers. This professional video package is designed to make a company's marketing videos as user-friendly and compelling as possible. It also ensures that an organization's sales conversion is within acceptable bounds, thus guaranteeing quality returns without any wasted bandwidth or traffic on any given business' website. Johan Hedin, Managing Director of WhiteBoardExplainers.com recently announced that this video "tutorial" type of product now comes with the benefits of free unlimited amendments and a 100% money-back guarantee.
The aforementioned benefits are useful in case adjustments are requested by the client to make the video more effective at its job of increasing traffic-to-sales conversion rates. The professional whiteboard explainer service is offered at affordable prices that are within the marketing budget of even the smallest startup businesses. It also offers quick turnaround time from viewing to patronage from anyone who views these whiteboard videos, reliable technical support, and the aforementioned 100% money-back guarantee if a client is not satisfied with the original video. What this means is that WhiteBoardExplainers.com is providing a package that webmasters can take advantage of in case they wish to go about adjusting their campaign with minor tweaks or even overhauling the entire program without having to pay extra for any alteration.
If a video isn't delivering results as much as promised, it can be adjusted for unlimited number of times until the client is satisfied. To further allay any business' concern of buying something that they won't be satisfied with, the 100% money-back guarantee is the perfect solution.
Businesses can employ the use of high-quality and engaging animated whiteboard explanation videos for many purposes. For instance, they can be use used as affiliate marketing tutorials. They may also serve as elaborate documentaries narrating the history of a company or business. Many popular websites such as eBay, SalesForce, and Dropbox take advantage of explainer videos to inform people and explain both their latest and even existing products and services. The use of creative visual aids in addition to informative texts provide a very effective means of capturing and keeping the attention and interest of a business' customers. Businesses can also make use of such explainer videos in their full-animated glory as tutorials, history lessons, troubleshooting guides, product reviews, page navigation manuals, animated FAQ pages, "How To" videos, and so forth.
There is no doubt that the more engaged, riveted, and invested the viewers are in a whiteboard explainer video, the likelier they'll purchase the products and services that a business offers, especially if the video successfully educates and entertains at the same time. If you're looking for "increased engagement" from your viewers, a well-developed explainer video package from WhiteBoardExplainers.com can help you achieve it.
WhiteBoardExplainers.com understands the difficulty of converting web traffic into actual sales or visitors into paying customers, that's why they develop engaging and educational explainer videos for all types of businesses. Their whiteboard explainer video package is now available with a 100% money-back guarantee. Interested businesses are encouraged to try out this high-quality video provider for their on-site video tutorials, infomercials, and any other animated, easy-to-understand whiteboard guide needs.