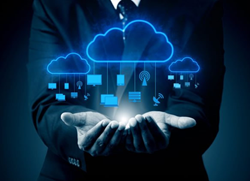 Anitian Beyond gives companies access to world-class information security talent and capabilities, whenever they need it.
Portland, OR (PRWEB) July 18, 2017
Anitian, the oldest and most experienced cybersecurity firm in the nation, has introduced a new subscription service. Anitian Beyond solves the single greatest threat facing businesses today – a lack of cybersecurity talent.
Statistics from a recent issue of CSO magazine (http://www.csoonline.com/article/3153707/security/top-5-cybersecurity-facts-figures-and-statistics-for-2017.html) paint a disturbing picture. Data breaches are costing trillions. Ransomware alone has a price tag of US$5 billion. And hackers are more brazen than ever, targeting election systems all over the world.
We are losing the cybersecurity game, primarily because companies cannot find cybersecurity talent. Effective cybersecurity demands talented people, proven processes, and diligent monitoring working in harmony with technology.
Anitian Beyond solves this. Anitian Beyond is a subscription service, much like Office 365 or Salesforce. Companies can get whatever security they need, whenever they need it, delivered rapidly through the cloud.
"Hackers don't follow rules," said Andrew Plato, CEO of Anitian. "If we want to win this game, we have to change the rules so the good guys have an unfair advantage. Anitian Beyond changes the rules for how companies buy and consume information security. It gives companies access to world-class information security talent and capabilities, whenever they need it."
Anitian Beyond is part of a new way of doing business, called the Subscription Economy. Customers can select from an expansive list of security services including risk assessments, penetration tests, and managed security operations. Each subscription includes on-demand support, incident response, and Anitian's monthly Sherlock Threat Intelligence Briefing.
"Anitian Beyond puts us in this game to win, not merely avoid losing," said Plato.
Anitian Beyond is available now from Anitian. Learn more about Anitian Beyond here.
About Anitian
At Anitian, we believe security is essential for innovation, growth, and prosperity. To achieve this vision, we are on a mission to build great security. Anitian is the oldest, and most respected security intelligence firm in the nation. Anitian's security thought-leadership and business pragmatism have earned us the honor of a diverse and loyal catalog of clients.