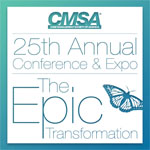 Little Rock, AR (PRWEB) May 27, 2015
The Case Management Society of America has announced it will present its highest honor, the CMSA Lifetime Achievement Award, to Anne Llewellyn RN-BC, MS, BHSA, CCM, CRRN at a ceremony on Thursday, June 25th at the association's 25th Annual Conference and Expo at the Shingle Creek Resort in Orlando, Florida.
The CMSA Board of Directors awards the Lifetime Achievement Award only to an individual who has made a significant contribution to practice of case management and in support of CMSA. The CMSA Lifetime Achievement Award honors Anne Llewellyn for having distinguished herself in both of these categories.
Anne is a registered nurse with over 30 years of experience in the healthcare industry. She holds a Master's Degree in Training and Development from St. Francis University and a Bachelor in Health Services from Barry University. Anne is a board certified case manager through the American Nurses Credentialing Center and the Commission for Case Manager Certification. She is also a certified registered rehabilitation nurse through the American Rehabilitation Nursing Association.
Anne is a past President of the Case Management Society of America and also Governor for District 27 of Quota International. She is a frequent speaker both nationally and internationally on issues related to the practice. In addition, she is a co-author of Case Management Review and Resource Manual: published by the American Nurses Credentialing Center and now in its 4th edition. Most recently, Anne served as Editor in Chief, Professional Patient Advocate Institute, Dorland Health.
For more information or to attend the awards ceremony, click here or visit http://www.cmsa.org/conference. For information about CMSA's Awards, visit http://www.cmsa.org/Awards.
About the Case Management Society of America (CMSA)
Established in 1990, the Case Management Society of America is the leading non-profit association dedicated to the support and development of the profession of case management. CMSA serves more than 30,000 members and participants as well as 75 chapters through educational forums, networking opportunities, legislative advocacy and establishing standards to advance the profession. For more information, visit http://www.cmsa.org or follow CMSA on Twitter @CMSANational.