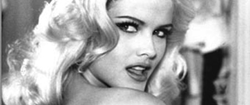 Smith's claims involved an irrevocable trust created by the late J. Howard Marshall. She was not a beneficiary, which was at the heart of her complaint.
Boston, MA (PRWEB) June 17, 2014
On Monday, June 9th, 2014, the Supreme Court of the United States (SCUS) delivered a decision (1) and a written opinion by Justice Clarence Thomas in a case that stirred echoes of the estate of Vicky Lynn Marshall, who was more popularly known as Anna Nicole Smith. The case in question is Executive Benefits Insurance Agency v. Arkison, Chapter 7 Trustee of Estate of Bellingham Insurance Agency, Inc., 573 U.S. __ (2014).
According to Courthouse News Service, the SCUS findings in the Executive Benefits case opens the door for bankruptcy courts to resolve and take action in cases that involve fraudulent conveyance (2). Writing for Forbes, Daniel Fisher explained that the Executive Benefits decision underscores the importance of the precedent set by Stern v. Marshall, 564 U.S. 2011 (1), which is the controversial probate case involving the late buxom blonde.
"Anna Nicole Smith is often mentioned and discussed in the offices of estate planning firms across the country," explains Rocco Beatrice, Managing Director of wealth management and estate planning firm Estate Street Partners, LLC, which operates the UltraTrust.com website. "Most people remember her modeling and acting career, her May-September marriage, her tumultuous life, and her sad demise, but her legal battles were also legendary. There is a lot to learn from her probate court mishaps, which could have been avoided with proper estate planning."
It's not just the SCUS case that is making news headlines related to the late Smith. In late May, ABC News mentioned that Smith's sole surviving daughter, Dannielynn Hope Marshall Stern, would be following in her late mother's footsteps insofar as appearing in a reality television program (3). Dannielynn's father, Larry Birkhead, was selected as a character in "Celebrity Wife Swap." Birkhead was placed in the home of Brazilian racer Helio Castroneves, where he assumed the role of head of household and faux spouse to the driver's girlfriend.
"The fact that little Dannielynn is now a reality TV star is certainly offbeat," explains Mr. Beatrice. "However, let's not forget that she was just a baby when she was at the center of an even more offbeat contested paternity case. There was an attorney named Howard J. Stern, who claimed to be Dannielynn's father, but in the end it came down to the judiciary of the Bahamas to declare Birkhead as the father."
Mr. Beatrice is referring to the closely followed paternity case that was decided more than seven years ago (4). Dannielynn was just seven months old at the time, and Stern had to relinquish physical custody to Birkhead. A few months before this strange court battle unfolded in the Bahamas, news of Smith's passing in South Florida shocked the world; according to Fox News (5), Smith was found in her hotel room at the Seminole Hard Rock Cafe Hotel and Casino room in Hollywood, Florida. A later autopsy would reveal that her demise was caused by an overdose of several medications.
"We know quite a bit about Anna Nicole Smith's life through her court cases, starting with Marshall v. Marshall," comments Mr. Beatrice. "That case went to the Supreme Court as well, and we learned that Smith had posed for Playboy and was working as an exotic dancer in Houston when she met her future husband J. Howard Marshall, an elderly man who amassed a fortune from his dealings in the oil industry."
The SCUS case that Mr. Beatrice mentions is Vickie Lynn Marshall v. E. Pierce Marshall, United States Court of Appeals for the Ninth Circuit (02-56002, 02-56067). That case was notable insofar as the claims made by Smith about her late husband's intention to modify one of his trusts so that she could benefit as a spouse (6); alas, death got in the way of those alleged intentions.
"Smith's claims involved an irrevocable trust created by the late J. Howard Marshall. She was not the beneficiary, which was at the heart of her complaint," explains Mr. Beatrice. "It is unfortunate that Mr. Marshall passed away before getting around to issue instructions to include Smith as a beneficiary of the trust, but there's an important lesson to learn here: Irrevocable trusts are formidable asset protection instruments; however, death does not wait for them."
Mr. Beatrice continues: "When the Anna Nicole Smith case is discussed, we never hear of a prenuptial agreement. With an irrevocable trust in place, there is no need for such premarital contracts. Nonetheless, we can see how tightly Mr. Marshall's assets were locked up after the marriage. Smith had to go all the way up to the Supreme Court twice to fight for a share of the estate. It is very possible that Mr. Marshall intended to create a new trust for his wife or somehow include her as a beneficiary. So the lesson here is to act swiftly when it comes to this kind of estate planning matters, especially when the parties are elderly or facing an illness."
Back to Dannielyn: Although her mother passed away without having enjoyed the vast estate of her late husband, a federal district court in California recently issued a ruling that could grant Smith's daughter a few million dollars. According to the Houston Chronicle, the monetary reward could almost be considered a delayed inheritance from the prodigious legal fight that Smith waged against the late son of Mr. Marshall (7), who actually passed away before Smith. The money that Dannielyn could potentially get does not come from the Marshall estate per se, but rather from court penalties assessed by his son while fighting Smith.
Mr. Beatrice concludes: "When Smith passed away, there was a slight panic when her will was not immediately located. Then, we noticed ambiguity in the way it was structured. Her emotional state at the time may explain this, but in the end it became clear that Dannielyn was the only inheritor. Here's another to be learned: We must be of sound minds when we approach our financial advisors about estate planning. Our heirs deserve it. If your plan is not complicated, at least get a DIY Irrevocable Trust plan"
About Estate Street Partners (UltraTrust.com):
For 30 years, Estate Street Partners has been helping clients protect assets from divorce and frivolous lawsuits while eliminating estate taxes and probate as well as ensuring superior Medicaid asset protection for both parents and children with their Premium UltraTrust® Irrevocable Trust. Call (888) 938-5872 to learn more.
#
Sources:
1. forbes.com/sites/danielfisher/2014/06/09/supreme-court-decides-case-with-echoes-of-anna-nicole-smith-bankruptcy/ 6/9/14
2. courthousenews.com/2014/06/09/68566.htm 6/9/14
3. abcnews.go.com/GMA/video/larry-birkhead-helio-castroneves-trade-lives-celebrity-wife-23880321 5/27/14
4. edition.cnn.com/2007/LAW/04/10/smith.baby/index.html 4/10/07
5. foxnews.com/story/2007/02/08/anna-nicole-smith-dies-after-collapsing-at-hotel/ 2/8/07
6. supremecourt.gov/Search.aspx?FileName=/docketfiles/04-1544.htm 5/19/05
7. chron.com/news/houston-texas/texas/article/In-last-ditch-attempt-Anna-Nicole-Smith-s-5374554.php