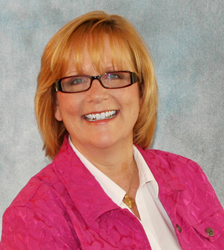 Knowing the service I've provided to my clients meets or exceeds their expectations is a tremendous reward
Alameda, CA (PRWEB) August 20, 2015
In explaining her business, Anne tells us that, "Focusing on residential sales in Alameda and the East Bay, I have the pleasure of working with a wide variety of clients from the first-time homebuyer to the experienced investor. One of the pleasures of being a REALTOR® in our area is the wide variety of home styles available to our clients. Over the years, I've helped clients find their perfect Victorian, Craftsman, Bungalow and more including cooperative housing and even unique waterfront living on one of Alameda's own floating homes."
Five Star Professional is pleased to announce Anne McKereghan, Harbor Bay Realty, has been chosen as one of San Francisco East Bay's Five Star Real Estate Agents for 2015.
"Knowing the service I've provided to my clients meets or exceeds their expectations is a tremendous reward. This award not only affirms I'm meeting my personal expectations, but motivates me to continue to strive for providing the best service possible. Thank you. Thank you for trusting me to help you purchase or sell your home. Thank you for taking the time to make receiving this award possible, it is truly appreciated," says Anne McKereghan of Harbor Bay Realty.
Five Star Professional partnered with Diablo magazine to recognize a select group of San Francisco East Bay area real estate agents who provide quality services to their clients. Less than 7 percent of real estate agents in the area were selected. Anne McKereghan is featured, along with other award winners, in a special section of the October issue.
The Five Star Real Estate Agent award program is the largest and most widely published real estate agent award program in North America. Agents are measured using an objective, in-depth research methodology with significant focus on customer feedback and overall satisfaction.
"As is often the case, this is a second career for me. After spending over 20 years in the accounting profession, I knew I wanted a change. Becoming a REALTOR® allowed me to work with clients one-on-one, helping them achieve major life changes. From my first client to my latest, I have found my new career to be exciting, educational and extraordinarily rewarding," says Anne.
"It is a privilege to present exceptional real estate agents with the Five Star award each year. While agents are evaluated on experience and production levels, the foundation of the award is client satisfaction. These elite agents have worked hard to get where they are while continuously delighting clients along the way," says Lynn Hargreaves, V.P., Research and Services Operations, Five Star Professional.
Anne McKereghan's Five Star award profile can be viewed here.
About the research process:
Five Star Professional has been conducting market research to define and promote professional excellence in service professionals since 2003. Its Five Star Real Estate Agent award program is the largest and most widely published real estate agent award program in North America.
Real estate agents are awarded based on an in-depth research process. Thousands of consumers are contacted to rate their real estate agent on 10 evaluative criteria including customer service, market knowledge, negotiation, closing preparation and overall satisfaction. Beyond a qualifying client evaluation score, real estate agents are evaluated on objective criteria such as experience, production levels and disciplinary and complaint history.
There is no fee to be considered or awarded. Visit http://www.fivestarprofessional.com for more information.