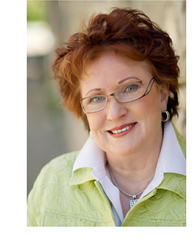 I am very proud to be a graduate of the University of Guelph! The MBA program I participated in was an innovative solution for executives who want to enhance their skills without attending classroom education.
Woodstock, Ontario (PRWEB) February 19, 2014
Since 1972, the University of Guelph Alumni Association has honored the excellence of recent graduates through the Alumni Medal of Achievement. The medal is presented to a graduate of the past 15 years who has made outstanding contributions to their country, community, profession or the world of arts and letters.
Anne Miner, founder and President of The Dunvegan Group, has been selected to receive the 2013 Alumni Medal of Achievement. Anne is known in the Woodstock community for her leadership with Oxford Women in Networking (OWIN), as well as being host of "Women of Courage," a local television series on Rogers Cable TV. She is the first Director of the Public Speakers Association in Canada and a member of the International Women's Forum, a global organization dedicated to advancing women's leadership.
When her company was 10 years old, Anne Miner returned to school full time, graduating in 1999 with a Masters in Business Administration focused in Agribusiness.
Her company, The Dunvegan Group, was founded in 1987 and continues to serve major business-to-business corporations such as Ryder Systems Inc., Pitney Bowes, Novitex, Jacobs Engineering, MAWER Investment management and Trailer Wizards.