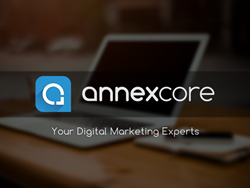 Choosing the right marketing mix generates more successful Internet campaigns regardless of whether a company sells locally or globally.
(PRWEB) April 30, 2014
AnnexCore, a leading digital marketing agency, is pleased to announce the launching of its new website: http://www.annexcore.com. Thoughtfully designed and engineered to provide a user-friendly experience, the website offers a suite of services for small to large companies including web development, pay-per-click advertising management, email marketing, WordPress development, search engine optimization and eCommerce development. Based in Irvine, California, the company focuses on managing local, national and global marketing campaigns, and the updated website provides knowledge and marketing services that put clients first because the company believes that success comes from creating win-win situations for both parties.
AnnexCore has an impressive list of clients including Twitter, Wyndham Hotel Group, Bhindi Jewellers, Michael Mondavi Family Estate, and the World Food Programme. However, even small businesses that target local clients exclusively can get value-priced services that will help them grow, gather business intelligence and provide their customers with the best possible online service and responsiveness.
AnnexCore Services
A company representative explained the company's corporate philosophy of business: "Choosing the right marketing mix generates more successful Internet campaigns regardless of whether a company sells locally or globally. We believe that educating our customers about the available promotional options is essential to help decision-makers plan lean and effective strategies."
Their Core Services Include:

The agency's services include fine-tuning company websites, designing a simple WordPress site or building and managing a full-service eCommerce website.
Websites often spend thousands of dollars to rank highly in generic searches when simple paid advertising with Google AdWords would prove more cost-effective because advertisers only pay when customers click through on ads. A Google Certified Partner, AnnexCore has the ability and experience to manage campaigns effectively.
Online advertisers can get help with managing email marketing campaigns regardless of scope. As experts in the MailChimp platform, AnnexCore offers custom training, newsletter development, custom research initiatives to develop targeted email lists, and more.
One of the most important services for online marketers, SEO techniques get websites noticed. Ranking highly in generic searches has become extremely competitive and subject to rapidly evolving search-algorithm criteria. Companies can meet these demanding challenges while concentrating on their core business issues by letting AnnexCore manage their SEO.
In addition to standard services, AnnexCore entertains special projects and proposals for situations where traditional mixes of standardized services don't work. The company encourages clients to submit special propositions or unique problems that need professional management and attentive monitoring. Changing SEO algorithms and volatile new marketing challenges increasingly fall outside the one-size-fits-all services that most marketing service providers offer their clients.
About AnnexCore and Sales Partnerships
Digital marketing can frustrate even the most experienced marketers, and service providers often overpromise and underdeliver. Upset about a local agency's shortcoming in Orange County, AnnexCore's founders organized the agency to educate customers, customize marketing plans and manage digital marketing by focusing on core initiatives that benefit both the client and service provider. Sales representatives and consultants who want to work for a customer-centric agency are encouraged to partner with the company or submit an affiliation proposal.