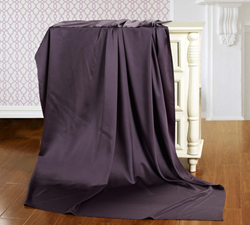 Houston, TX (PRWEB) August 12, 2014
Recently, Lilysilk bedding store, a renowned silk bedding manufacturer and retailer in China, has launched a huge promotion on its luxury silk bed linens and sleepwear from August 8th to August 25th, 2014, in celebration of its 4th anniversary .
Lilysilk, a professional provider of silk sheets and silk sleepwear, has proudly release its new arrivals, which are much safer, softer and more beautiful than before. In order to celebrate its 4th anniversary the company has offered a big promotion, up to 50% off, on its top-quality silk sleepwear and bedding sheets.
Lilysilk has been a leading-edge manufacturer and retailer of silk products for years. They make every effort to give customers the perfect shopping experience at their online-store. This time, they spent several months preparing this event so that they can show their appreciation to all customers for their long-time support and love and further increase business sales. The designers and workers of Lilysilk will help customers beautify and simplify their lives, from head to toe, by offering them top-quality silk pillowcases, bedding sets and silk sleepwear. Besides the comfort and smooth feeling, these silk clothing collections and beddings also feature refined craftsmanship, delicate patterns, and exquisite designed details.
Mike Lee, the CEO of Lilysilk company, is a responsible and honest gentleman. He invites new and repeated customers to visit their Lilysilk.com online store, and experience new functions and promotions. "Now, we are launching a promotion to show our appreciation to all our customers for their long-time support and love. The prices we are offering will give our customers the best value for their dollars available on the market today." He said.
He stressed, "If you have any questions during your shopping, please feel free to contact our customer service. We always have someone on hand to answer your questions or respond to your message within 24 hours."
For more information, please visit: http://www.lilysilk.com/page/anniversary_sale.