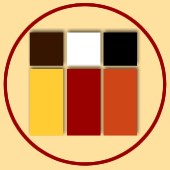 Mediasophia's team of professionals protect and restore our clients good name on social media sites and throughout the web. -George Magalios
West Palm Beach, FL (PRWEB) December 16, 2013
Mediasophia announces facebook harassment online reputation management for victims of social media slander and unwanted content on the walls of its pages. The social media phenomenon has had a huge impact on society. People are able to go online anytime of day or night to connect with family, friends and acquaintances. With the simple tap on a screen or click of mouse individuals are communicating with thousands of people all over the world. For some this instant viral communication has become a nightmare. Many individuals have become victims of slander and defamation because of what others are posting on facebook walls and sharing on facebook comments. People can be ugly and viral communication is causing a great deal of emotional suffering.
What people are not aware of is that there are laws that protect individuals from harassment and with the help of marketing firms that are experienced with online reputation management , this type of harassment will be addressed and the abuse will stop. Through the use of Internet marketing techniques that include reverse SEO, people are being protected from social media propaganda.
Mediasophia a full service marketing firm that specializes in web design, online reputation management for victims of facebook and other social media harassment. Its clients are represented on the Internet free from slander and hateful gossip.