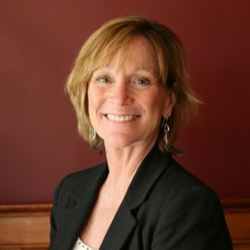 Wethersfield, Conn. (PRWEB) May 06, 2015
Qualidigm, the national healthcare consulting company in Wethersfield, Conn., has hired healthcare executive Ann Olson, RN, BSN, as a principal and vice president. Olson will lead Qualidigm's growing home healthcare services and develop strategic initiatives to further Qualidigm's mission to improve the quality, safety, and cost-effectiveness of healthcare through transformational change.
Olson comes to Qualidigm from Interim HealthCare of North Haven, Inc., a full-service home healthcare agency, where she was the vice president of operations. Previously, she was the president and CEO of Interim HealthCare of Hartford, Inc. Olson brings over 30 years of management, strategic planning, business development, and leadership experience to Qualidigm.
"Through her extensive experience in home healthcare and passion for patient quality and outcomes, Ann is a dynamic leader in developing new products and services to aid home health agencies in an age of increased pressure for quality outcomes," said Tim Elwell, Qualidigm president and CEO. "Home healthcare is a strategic focus for Qualidigm and Ann's forward thinking vision and proven strategic leadership skills will be a tremendous asset to the organization," said Elwell.
"I am honored to join Qualidigm and eagerly anticipate working with the team to pursue new growth opportunities on a state, regional and national level," said Olson. "As a former board member, I have always admired Qualidigm for their innovative spirit and vision and look forward to contributing to the continued success."
In 1991, Olson joined Interim HealthCare of Hartford, Inc. a comprehensive healthcare organization which includes a Licensed and Medicare Certified Home Health and Hospice Agency, Healthcare Staffing Company and a Personal Care and Support Division and served as president and CEO from 2011 to 2014. In this capacity, she successfully transitioned the organization from an owner-operated business to a board governance structure. Additionally, Olson led the senior team to successfully implement change management to enhance engagement, accountability, clinical outcome and financial metric and performances.
Olson earned a Bachelor's Degree in Nursing from Saint Anselm College in Manchester, NH and is currently pursuing a Healthcare Master of Business Administration Degree from Post University. She is a member of the Sigma Theta Tau Honor Society of Nursing, Case Management Society of America, and the American Case Management Association. Previously, she was a member of the Board of Directors for the Connecticut Association for Health Care at Home and currently serves on the Future of Healthcare at Home and Community Awareness Committees. Olson also served on the Qualidigm Board of Directors prior to joining the company.
About Qualidigm:
With its corporate headquarters in Wethersfield, Conn. and offices in Concord, NH; Barre, VT; and Providence, RI, Qualidigm's mission is to improve the quality, safety, and cost-effectiveness of healthcare through transformational change. Qualidigm provides consulting services to public and private sector clients nationwide. These services include consulting, data analysis, health information technology, patient safety, quality improvement, and utilization review. Qualidigm is part of a team that is serving as the Medicare Quality Innovation Network Quality Improvement Organization (QIN-QIO) under contract with Centers for Medicare and Medicaid Services for New England. Qualidigm is also a Patient Safety Organization (PSO) as designated by the State of Connecticut. http://www.Qualidigm.org
###