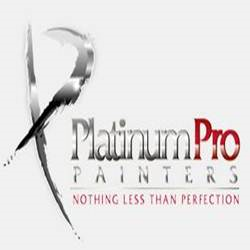 Start staining from the back of the deck before moving on to larger areas. And be sure you don't stain yourself into a corner.
Toronto, Canada (PRWEB) June 16, 2014
Platinum Pro Painters (http://www.PlatinumProPainters.com), the leading residential and commercial painting/renovating company serving the Greater Toronto Area, is offering advice on how to properly stain a deck.
"Staining a deck seems like a simple thing, but it's important to take all the proper steps," says Todd Lacroix, president of Platinum Pro Painters. "Before the project begins, the weather should be checked to assure no rainfall 24 hours before or after the deck staining. In addition, any rotting or damaged boards should be repaired or removed before beginning any deck staining."
Wood staining has gained popularity as an alternative to painting in both residential and commercial properties and is suggested when trying to create an inviting ambiance. Lacroix notes that a good tip is to tape off any area where stain is not meant to go and to use a stain pad as opposed to roller covers, as stain pads create a smoother finish.
"It's also wise to stain in the direction of the boards, along with in-between each board," he adds. "Start staining from the back of the deck before moving on to larger areas. And be sure you don't stain yourself into a corner."
"A properly stained deck should require very little maintenance outside of sweeping off leaves and debris and hosing off dirt," Lacroix concludes. "In some cases, a protective coating may have to be applied after initial finish, but the overall maintenance is minimal."
Platinum Pro Painters is the premier painting and renovating company serving the GTA and surrounding areas. With more than 60 years of industry experience, Platinum Pro Painters offers its clients a full range of professional residential and commercial services, including exterior and interior painting, ceiling painting, epoxy floor coating, and popcorn removal. Platinum Pro Painters also provides a host of other services, such as driveway sealing, pressure washing, graffiti removal, vinyl and aluminium siding painting, and carpentry and home renovations. Areas served by Platinum Pro Painters' Ontario branches include Toronto, Oakville, Mississauga, Brampton, Cambridge, Kitchener-Waterloo, St. Catharines, Hamilton, Vaughan, Markham, Barrie, Orangeville, and Niagara Falls. To learn more about Platinum Pro Painters, visit the company's web site at http://www.PlatinumProPainters.com or call toll-free at 1-855-847-2468 (PAINT).