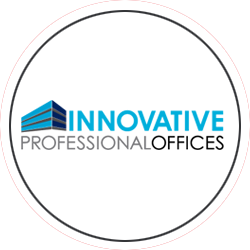 We give clients maximum value because we know that's what they need
(PRWEB) March 13, 2015
Innovative Professional Offices (http://InnovativeProfessionalOffices.com), a top provider of executive offices and support services, is announcing it has five large training room spaces available for rent at its Ottawa location.
Training rooms have long been a big part of Innovative Professional Offices' office renting services. As a result, the company wants to announce the current availability of its five large training rooms in Ottawa.
"We're excited at how well our Ottawa location has been doing since opening last month," says Eshai Hirshberg, director of Innovative Professional Offices. "The response thus far has been as expected and we're hoping to keep things moving in a positive direction."
According to Hirshberg, these training rooms are great because they are so spacious and offer clients the ability to host large groups. People will also be able to use these rooms at affordable rates and with the same top-quality service for which Innovative Professional Offices is known.
"The training room spaces also double as boardrooms and can be used for conferences or to host large meetings and presentations," he adds. "Booking a training room also gives clients full access to our other services, including access to the receptionist, admin help, and our kitchen area, where clients can prepare coffee and small snacks."
"We give clients maximum value because we know that's what they need," Hirshberg concludes. "Working primarily with small- and mid-sized business owners, we know being able to get top value for their dollar is always a priority; that's why it's what we offer."
For more information on how Innovative Professional Offices can help small and medium-sized businesses or for details about the company's five training spaces for rent in Ottawa, visit http://www.InnovativeProfessionalOffices.com.