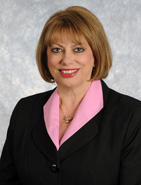 Cleveland, OH (PRWEB) October 23, 2014
In CHAMPS Oncology's recent blog post, Have You Had Your Annual Mammogram?, Toni Hare shares her thoughts on the topic.
Readers may know October is Breast Cancer Awareness Month…but do they know breast cancer is the most common cancer among American women? Or that according to the American Cancer Society's estimates for the United States in 2014: 232,670 new cases of invasive breast cancer will be diagnosed in women; 62,570 new cases of carcinoma in situ (earliest form of breast cancer) will be diagnosed; and 40,000 women will die from breast cancer.
While everyone is aware of breast cancer and Breast Cancer Awareness Month, they may forget to take the necessary steps for detecting the disease in its early stages. And the very first step in early detection is to schedule an annual mammogram, something Hare is reminded of daily when she drives by a local billboard that reads, "It's Time to Woman Up. Get a Mammogram."
Recently, Hare asked a friend if she had scheduled her annual mammogram. She was surprised to hear her friend hadn't scheduled it even though she was wearing her pink ribbon pin! She gave Hare a few excuses for the oversight – no time, fear and discomfort, waiting-room anxiety – so Hare challenged her to get an annual mammogram appointment on her calendar.
As part of Breast Cancer Awareness Month, October 17 has been designated "National Mammography Day." Join Hare in encouraging a friend or family member to get her annual mammogram on or before this day. If there is resistance, offer to drive her to the appointment, treat her to lunch afterwards or celebrate with a pedicure once the exam is over.
Hare closes her blog by asking readers what their plans are to encourage others to schedule an annual mammogram for early detection. Start the challenge by leaving a comment to encourage friends, sisters, cousins, mothers and grandmothers to "Woman Up. Get a Mammogram."
To learn more about the CHAMPS Oncology Outlook blog, visit http://www.oncologyoutlook.com.
In this transforming healthcare environment of patient-centered care, CHAMPS Oncology – like cancer program administrators, clinicians, industry leaders – understands the importance of quality cancer information for administrative planning, clinical outcomes, and performance measures to improve quality of cancer care. CHAMPS Oncology's team of cancer information specialists and multi-credentialed certified tumor registrars (CTRs) strategically partners with cancer programs nationwide, offering customized strategies and solutions that best complement the respected cancer programs they are privileged to assist. CHAMPS Oncology specializes in cancer information management, cancer program consulting, informatics, data quality and education, and quality initiatives. For more about CHAMPS Oncology, please contact Toni Hare, RHIT, CTR, Commission on Cancer-trained consultant and vice president, at 216.255.3716 or by email.